Millwork Conversations: Charles Kay Jr.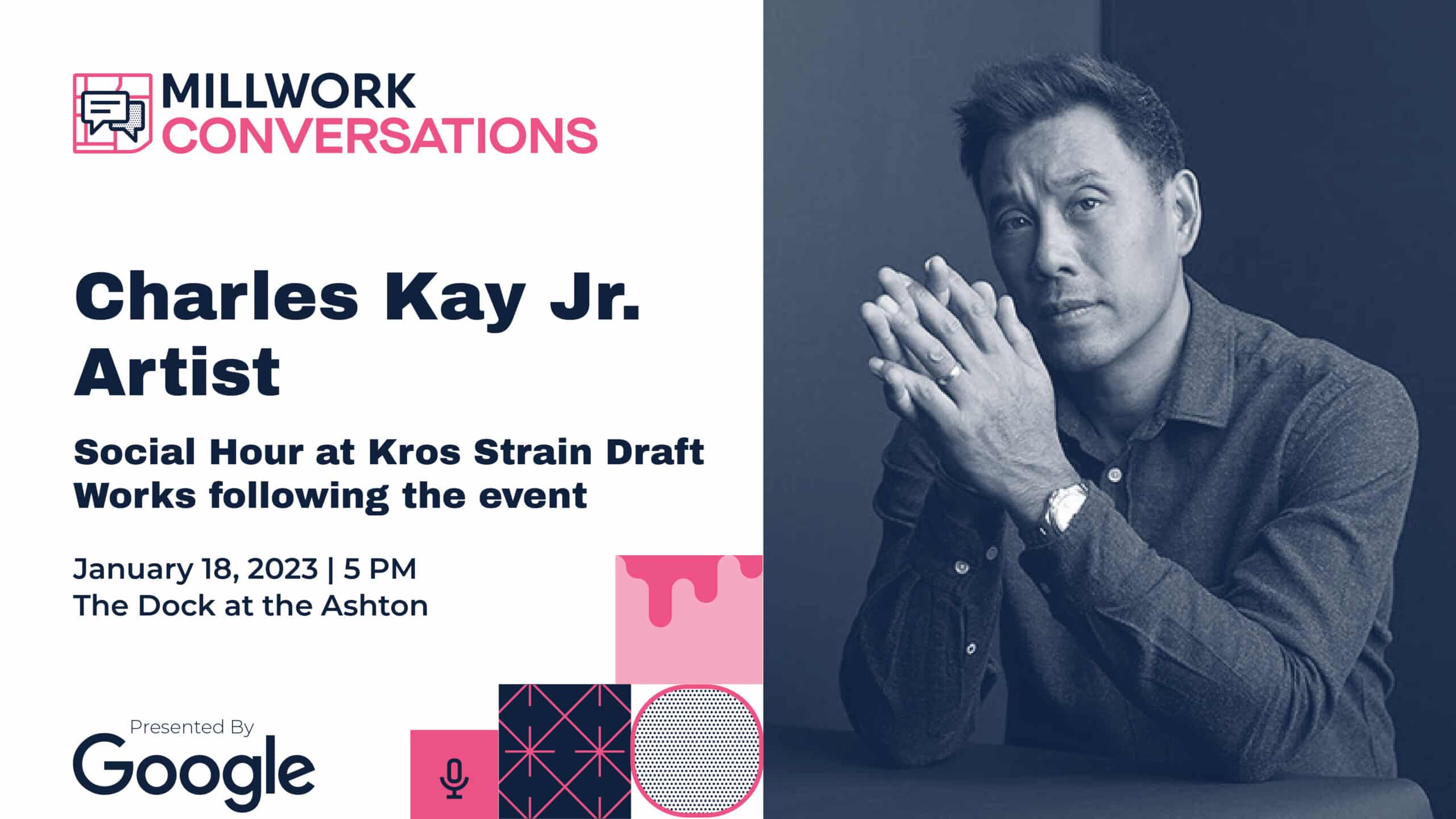 A gathering point for Omaha's creators, innovators, artists, thought leaders and activators.
Millwork Conversations is a happy hour chat between Omaha's creators, innovators, artists, thought leaders and activators. Millwork Conversations will provide an opportunity to learn from people across communities right here in Nebraska and across the country about new ideas and what's possible – how to push past real and imagined boundaries. Each month will provide an inspiring, memorable experience for attendees through compelling conversations.
Joining us this month is Conversation Leader, Charles Kay Jr.
Charles Kay Jr. is a first-generation Thai-American visual artist exploring assimilation, identity, and the American Dream. His exhibition "Unseen: Emerging from the Currents of Assimilation" is on display at KANEKO through April 21st, 2023.
His parents immigrated from Thailand in 1966 to attend university. Charles was born and raised in Omaha, NE. In 1992 Charles graduated from Brooks Institute of Photography in Santa Barbara, CA. He has lived in Los Angeles, Paris, Minneapolis, and New York before moving back to Omaha in 1996.
His work has been exhibited at the Denver International Airport, The Center for Fine Art Fort Collins, Bemis Center for Contemporary Art, The Anne Reed Gallery, Gilman Contemporary, Clic Gallery, and Nelson Macker Fine Art. Awards include The Hasselblad Award, American Photography Artist Showcase, Pilsner Urquell International Photography Award, Aperture West Book Prize, and Prixe de la Photographie. Charles has been known for his black and white architectural series titled Paris Still Lifes which is included in the Fred and Pamela Buffett Cancer Centers permanent collection.
Timeline:
5:00pm | Doors Open
5:10pm | Conversation Kick Off!
5:45pm | Q&A
6:00pm | Stick Around for a Social Hour with us in Kros Strain Draft Works
*Kros Strain's new Draft Works location is right next to us in The Dock at Millwork Commons!
Register
Share