A community of innovative
people

and

enterprises

.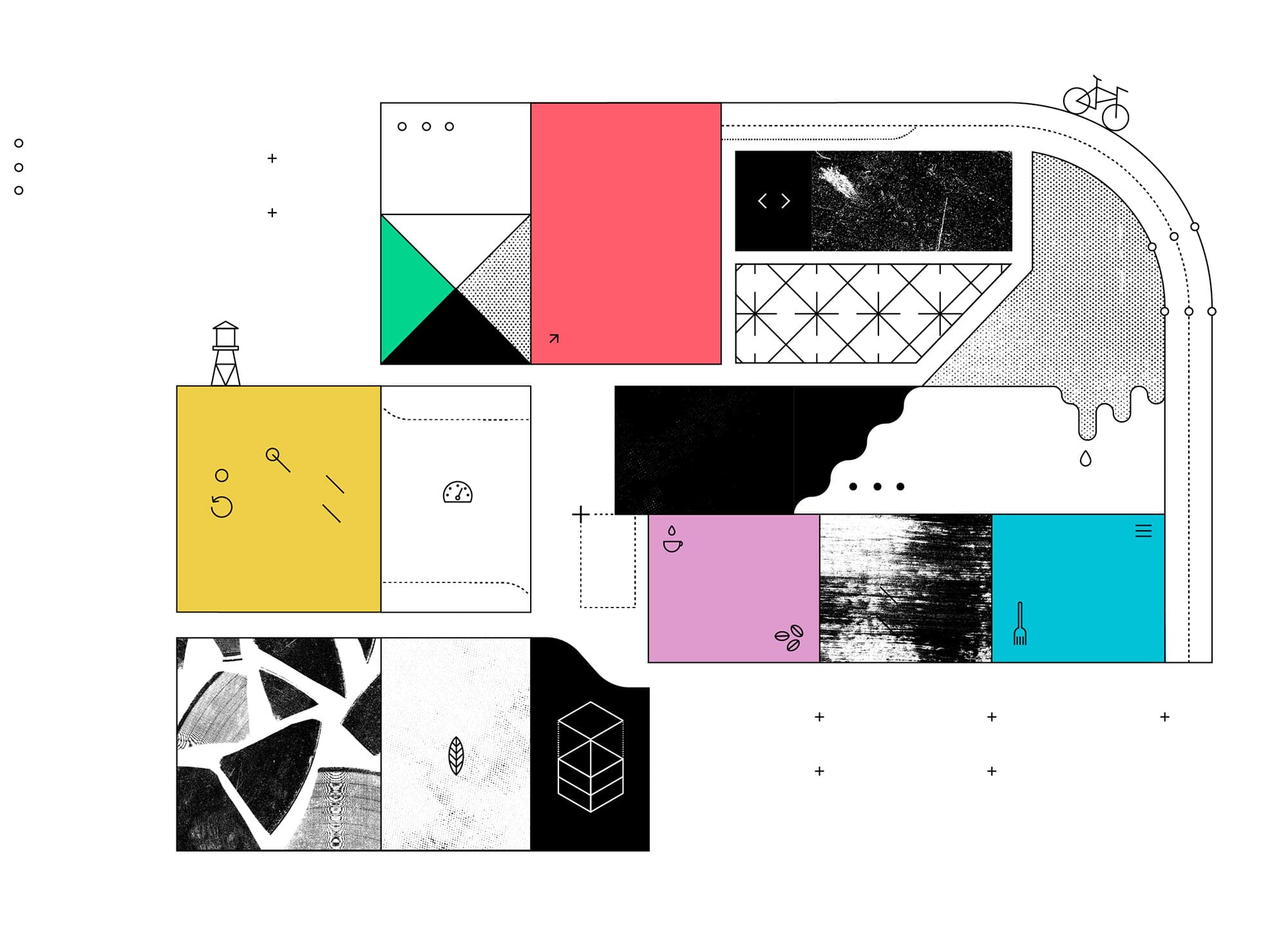 The Neighborhood
Millwork Commons is a collaborative community designed to inspire and support the work of innovators and creators by providing engaging spaces to work, live, connect, explore, and unwind. With over 60 companies and nonprofit organizations located in the neighborhood and Nebraska's fastest-growing company, Flywheel, joining the community, Millwork Commons is a hub for tech, art, design, and community growth.
60+
Innovative businesses currently in the neighborhood
300,000
Square feet of cutting-edge space in historic buildings equivalent to 0.5 First National Bank towers
900
The length in feet of The Mastercraft Building — the equivalent of 3 football fields
300+
Apartment units currently in design, with options that range from fun to sophisticated – and more to come!
50+
Acres of land, the size of Grand Central Station in New York City
1
Mule barn (zero mules!)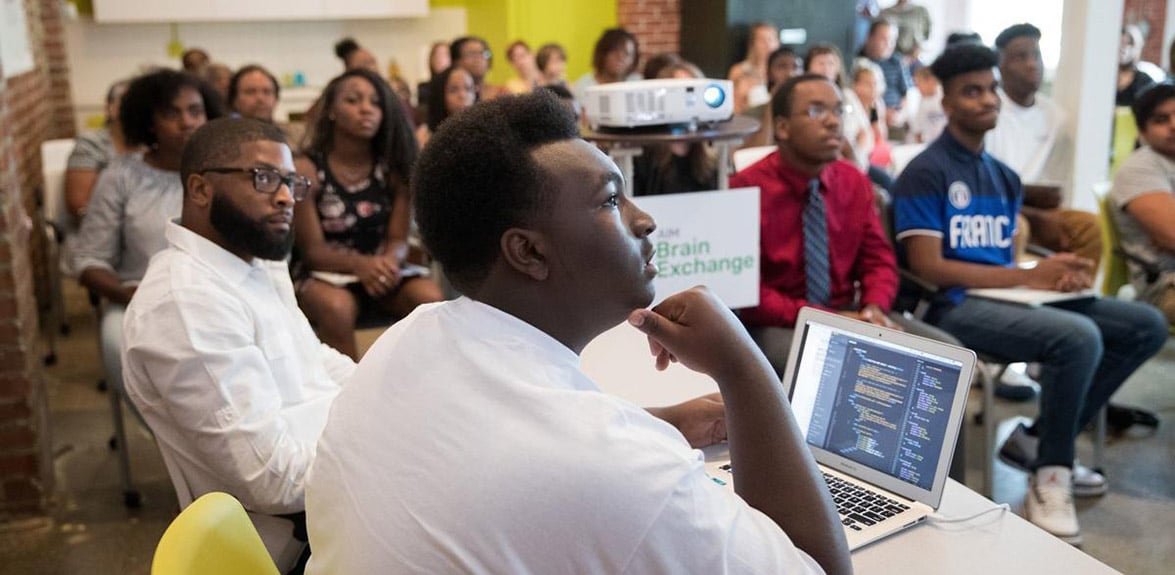 Mike Cassling, head of the Aksarben Foundation's Nebraska Tech Collaborative, is looking to stem the tide of tech workforce shortages.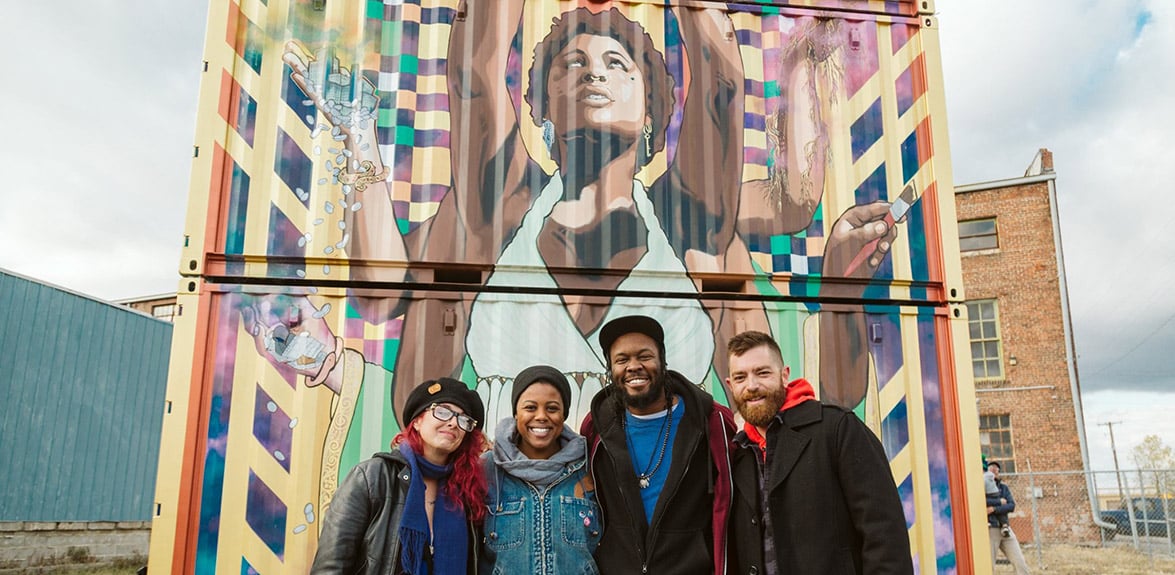 Over the summer, we began collaborating with Amplify Arts to bring the first outdoor public art to Millwork Commons. Public art has been part of the long-term plan for Millwork Commons since the beginning, but the Amplify Arts team helped...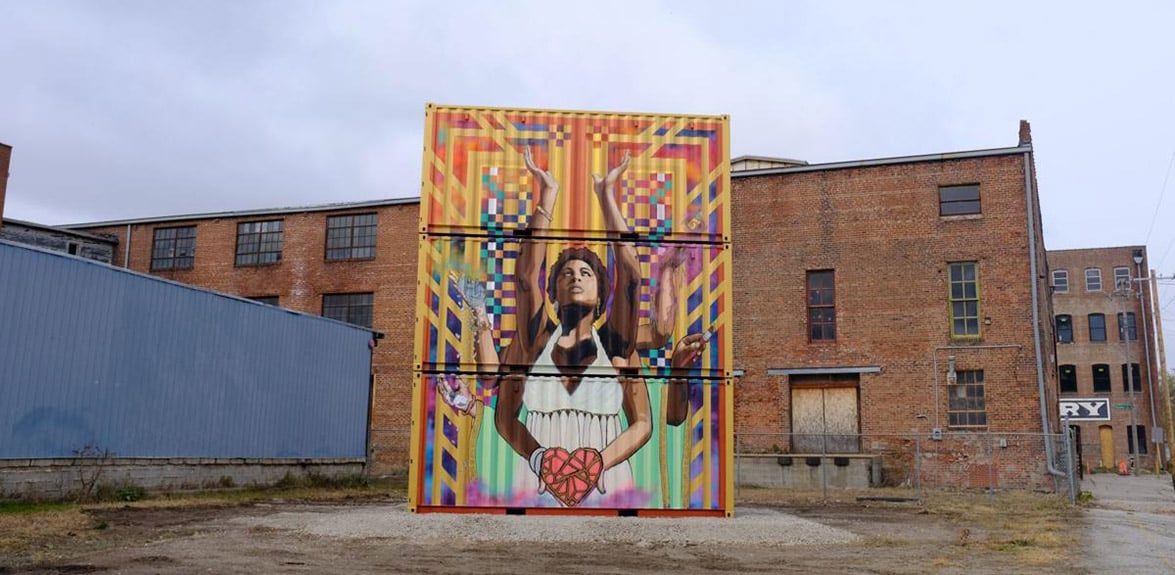 A drab Omaha corner just got brighter thanks to a mural project that involved several local artists, three metal shipping containers and a lot of paint.
Find out what's happening in the neighborhood.
Featured community members