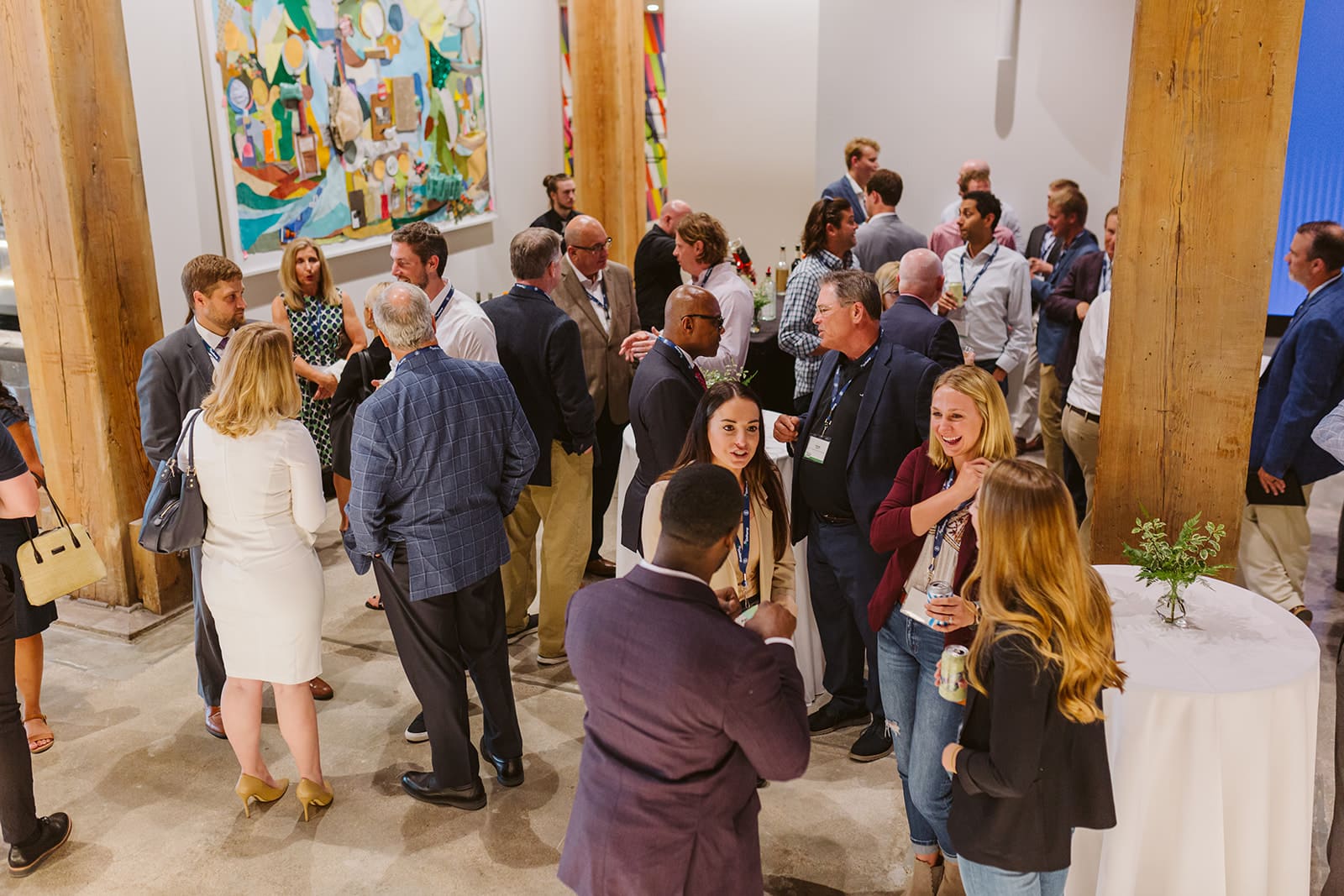 By Natalie Wallace
PJ Morgan Event Management
Events Director, Millwork Commons
As the Millwork Commons neighborhood continues to grow and develop, so does its community. We want the people who work, live, and hang out here to feel connected, engaged, and at home. One way we're providing opportunities to connect and engage is by designing a diverse calendar of events to bring people in the neighborhood together with Omaha's broader community of creators, innovators and big thinkers. We're excited to introduce you to this event experience coming in 2022 and beyond!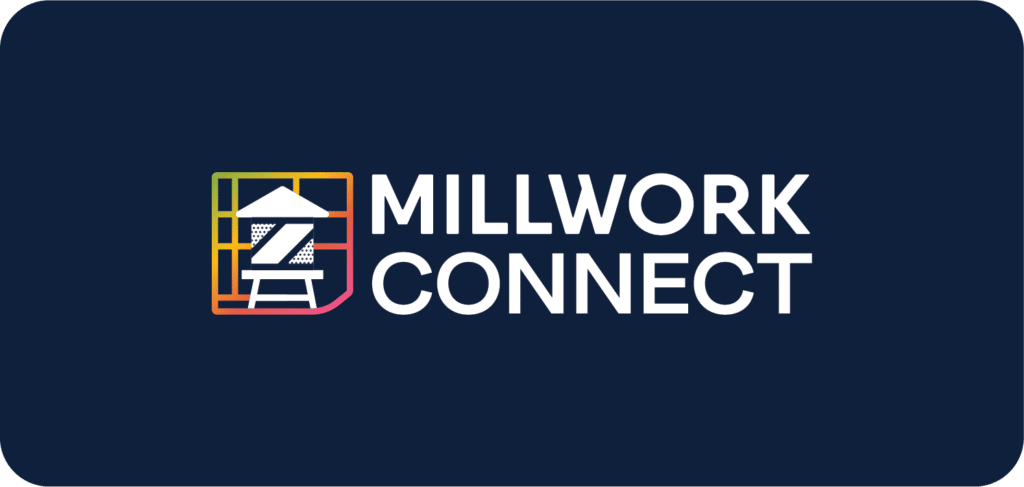 Millwork Connect
Millwork Connect is a true celebration of the Millwork Commons neighborhood and its burgeoning community. In November, we were thrilled to host a series of talks, performances, and community events both in the newly opened Millwork Park and inside of the Ashton building. We look forward to another set of festivities in the spring where you can learn more about the neighborhood. Hang out in the park while watching talented skaters, grab a beer, and peruse local vendors on Millwork Ave. This event is designed to create a space for folks from all over the community to meet new people while also connecting you to the vision of Millwork Commons. Think mini-conference, street festival, and tours all in one great package!

Millwork Conversations
In September of 2021, we launched our monthly conversation series, setting aside time to chat one-on-one with some of Omaha's big thinkers and doers – while gathering some really cool people! Focusing on key areas important to Millwork Commons such as Community, Design, Tech, and Art, the topics and faces are always rotating. Host Jeff Slobotski has talked with three inspiring Omahans so far to learn what they love about our city, where they think it's going, and the issues they hold near and dear to their hearts. We look forward to continuing the conversation in 2022 with this monthly series held in The Dock at the Ashton building. Be sure to stick around for a drink with us afterwards at Kros Strain Draft Works.

Millwork Moves
We're looking forward to moving with you in 2022! In addition to the already flourishing Kros Strain Draft Works Run Club happening each Tuesday, we'll be adding plenty of opportunities to get the juices flowing this coming year. Whether it's yoga in the park or a Riverfront bike ride with friends, get ready for a great workout with amazing people. Or come Plogging with us – jogging while picking up litter (hello Earth Day 2022!)  – to get moving while beautifying our little piece of Omaha and beyond!

Millwork Arts
Art and creativity are the heartbeat of Millwork Commons. A few times a year we'll gather to celebrate new pieces in the neighborhood and what's going on in the community.  This year we've had the pleasure to partner with UNO's Media Arts students as well as many talented local artists, not only to bring new pieces to Millwork Commons, but also to celebrate our arts community.

Millwork Markets  
Who doesn't love to shop and enjoy local makers, great food, and creators? Our Millwork Markets events will range from Food Truck Fridays to full-fledged markets starting in 2023, to opportunities to purchase goods at our other events from awesome local makers. Still in the planning phase, we're excited to dream up specialty markets in partnership with the Omaha community! Think flower markets, showcases of locally-made ethnic food, and so much more.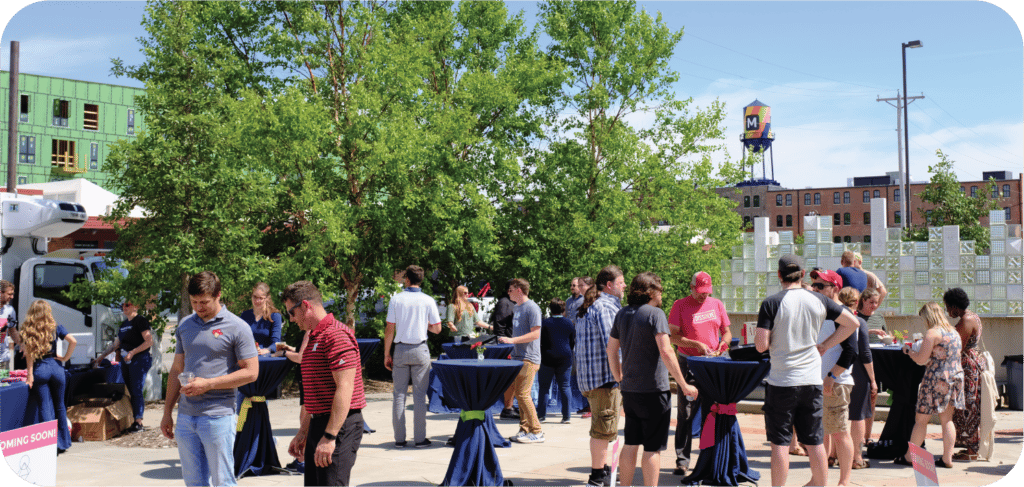 Millwork Community 
For insiders only! These events will bring the folks who work and live in Millwork Commons together to celebrate and connect. The longstanding annual Mastercraft Chili Cook-Off is a great example of people from neighborhood businesses joining together for food, fun, and some good old-fashioned competition!
In addition to events hosted by Millwork Commons, we will continue to support, promote, and partner with tenants, neighbors, and community partners who host a wide range of events in the neighborhood from weekly Wednesday Trivia Night at Kros Strain Draft Works to a community forum in The Dock to hutchfest!
Stay tuned on our website, Facebook and Instagram for event announcements and updates. We look forward to seeing you in the neighborhood in 2022. If you have collaboration ideas or a desire to connect others through your own event, let us know!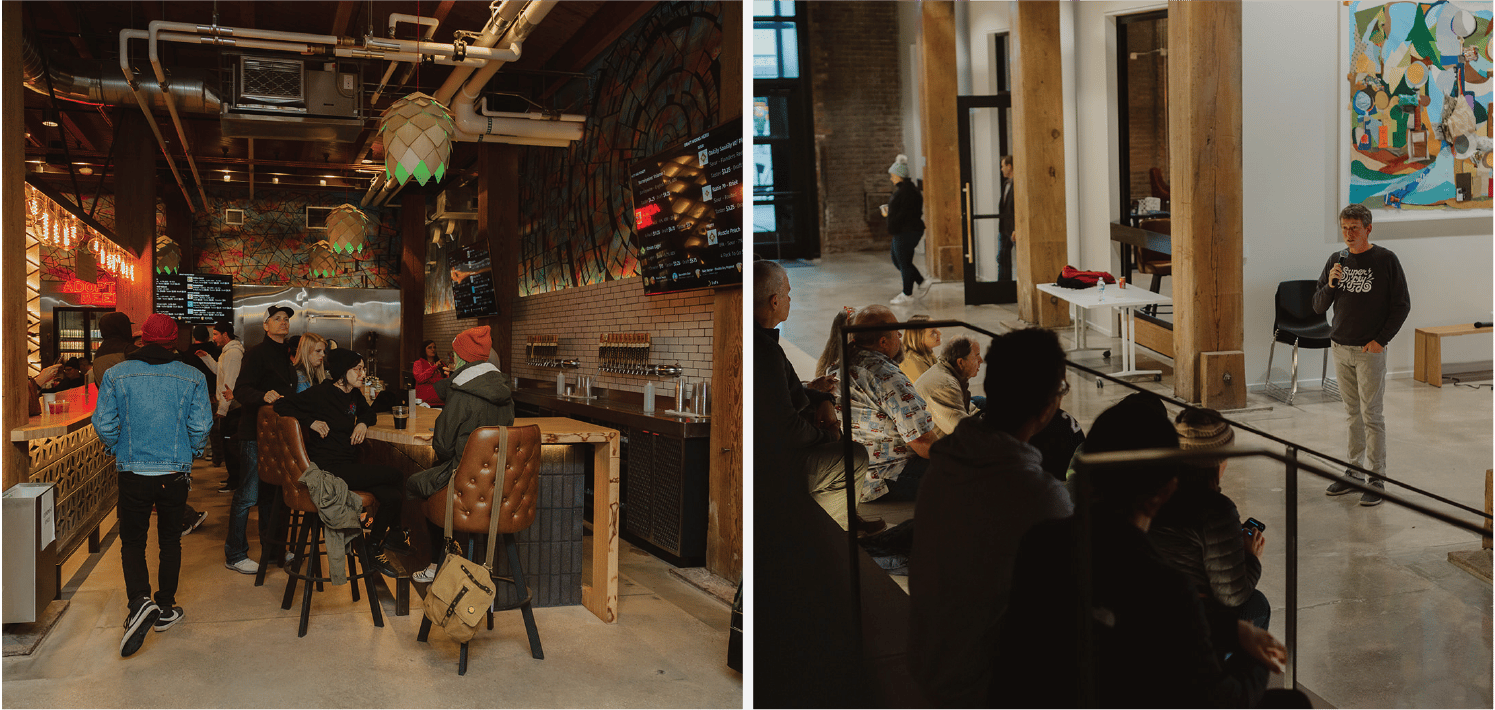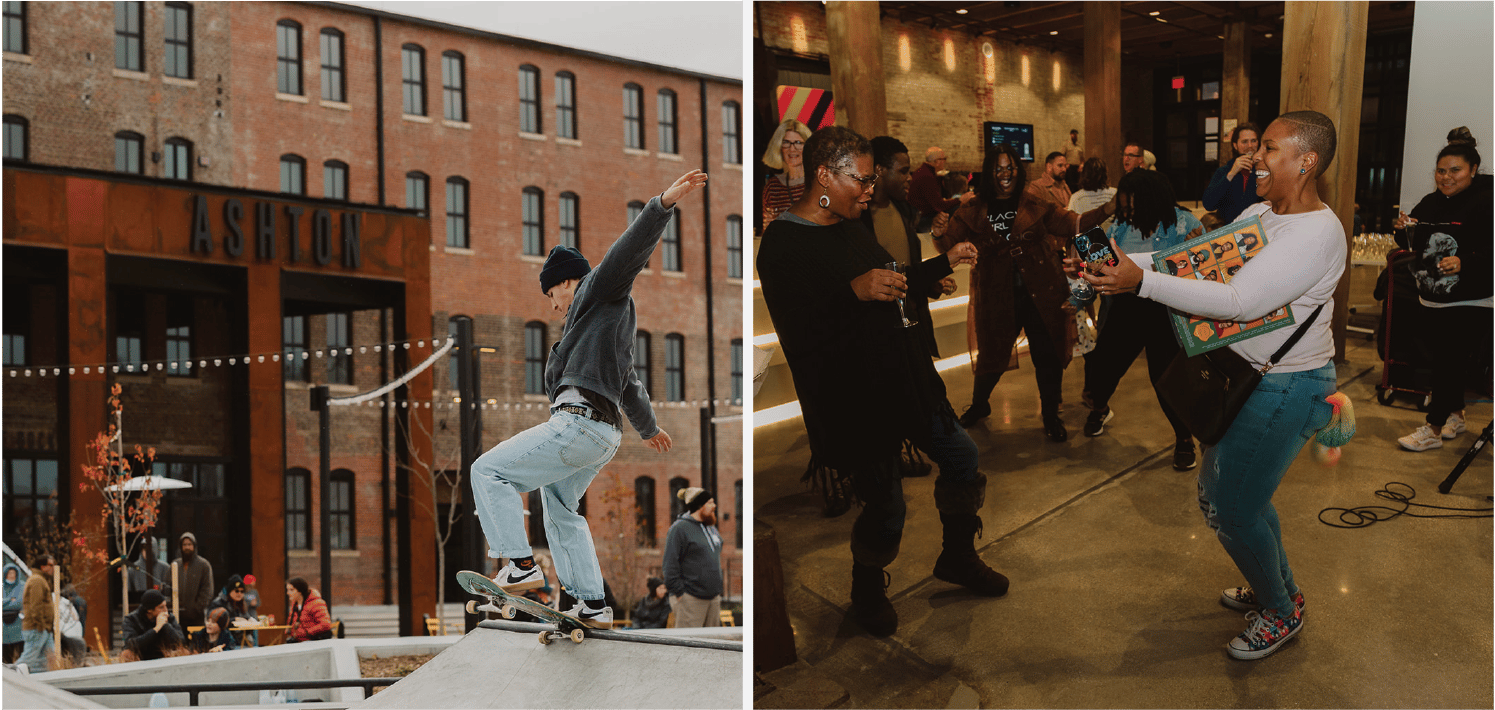 Share