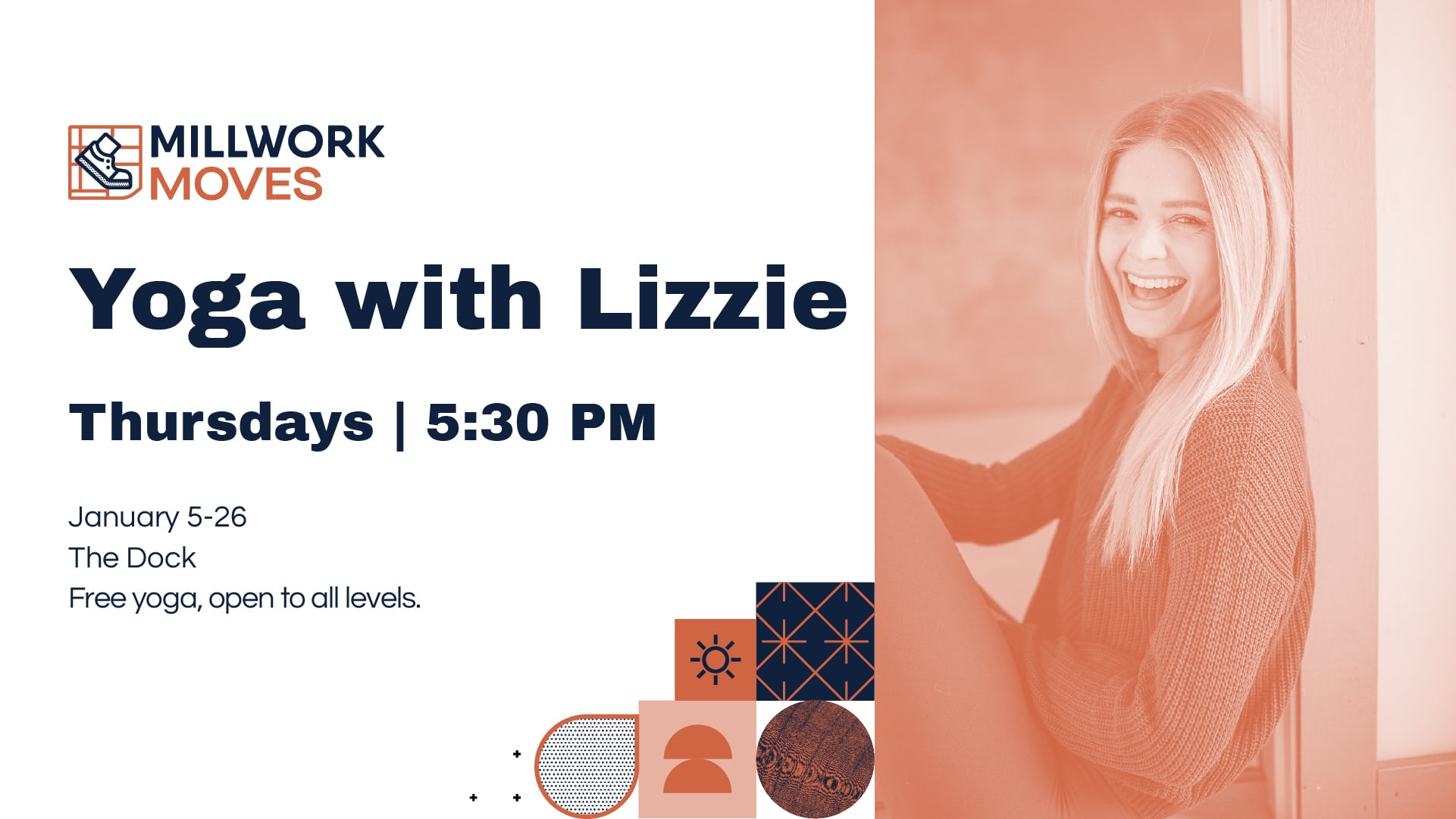 "Traditional yoga obviously has benefits that have stayed the test of time but through research and practice, thankfully we are EVOLVING!  I'm staying curious in pursuit of happiness and exploring new ways to move to create a more sustainable practice for all bodies. The intention is that our practice encourages an adventurous and curious exploration of the Mind, Body, and Breath. By gathering in community, engaging in intelligent movement, and cultivating awareness may we develop a deeper connection to ourselves, our communities, and our commitment to the Earth." – Lizzie 
The Details:
WHEN: Every Thursday at 5:30 pm in January
WHERE: The Dock, located inside of the Ashton Building. The Ashton. – 1229 Millwork Ave, Omaha, NE 68102
WHAT: Join us for a *FREE* fun and challenging yoga class as you connect with your breath, mind and body in nature!
BRING: Your yoga mat and a water bottle.
Share