Metropolitan Community College Code School Joins Millwork Commons
Stories • October 10th, 2019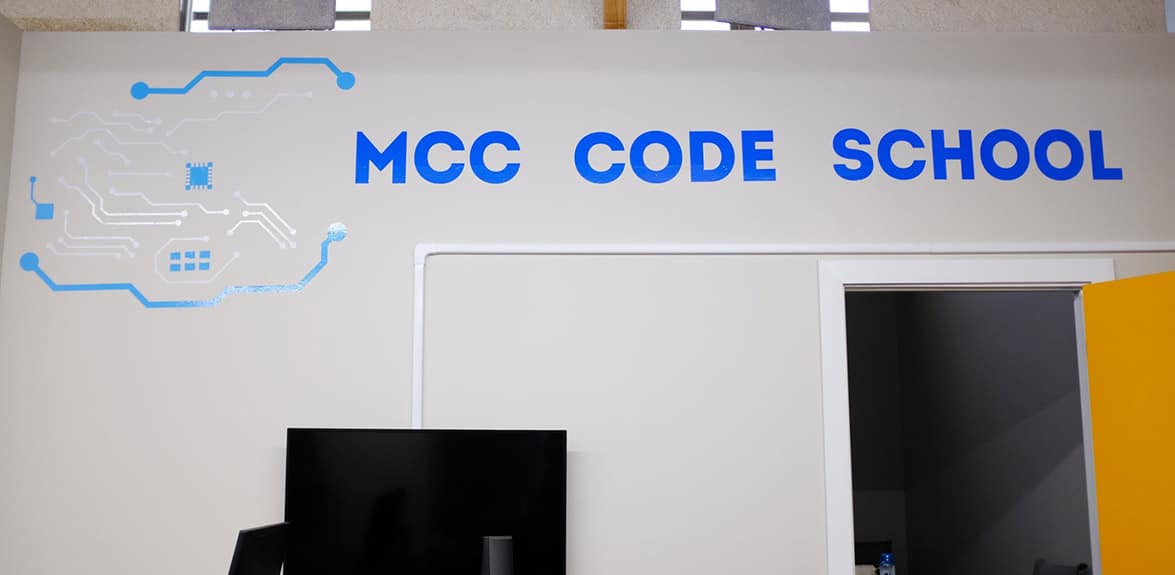 We were thrilled to participate in the grand opening celebration for the Metropolitan Community College Code School at The Mastercraft Building on Wednesday, October 9! MCC is partnering with area organizations including Mutual of Omaha Insurance and Kiewit Corporation to develop tech talent to meet growing demands. We are excited to welcome Code School students from these and other organizations and their MCC instructors to the Millwork Commons community.
The nine-month, hands-on program, developed by MCC's Workforce & IT Innovation Division, will prepare students for an Agile work environment. Agile is a proven, employer-desired structure for web development. The 20-hour per week, part-time program immerses students in a curriculum designed to model a real-life career in web development. Students can participate to improve upon existing coding skills or to transition into new tech careers.
For more information on how you or your company can get involved visit mccneb.edu/codeschool.
Share