Over the past couple of months, Millwork Commons and its many partners have been recognized for its work building community and the physical landscape. Learn more about the awards below!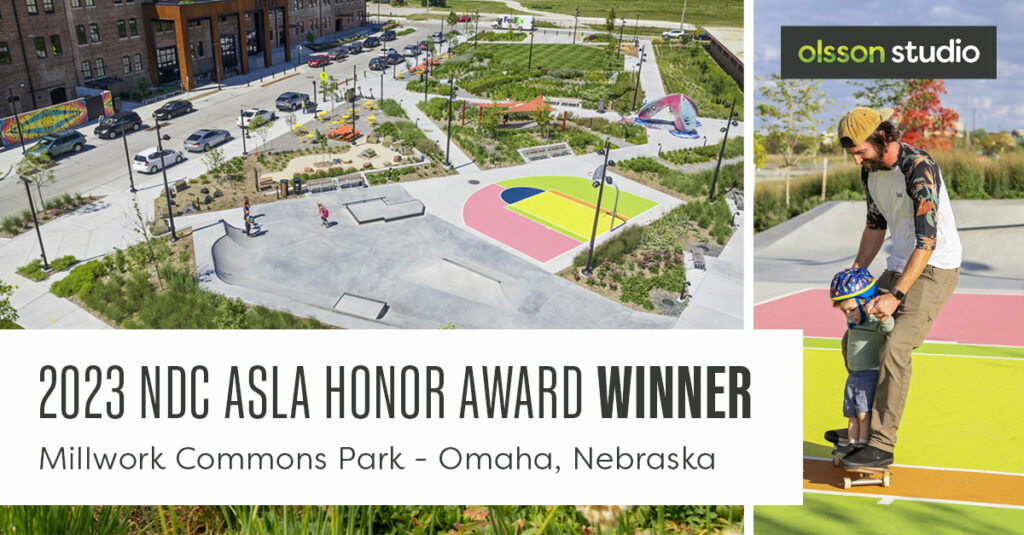 2023 NDC ASLA Honor Award
The Prairie (Millwork Commons Park) and Olsson Studio received the 2023 Nebraska/Dakotas Chapter ASLA Annual Honor Award for Excellence in Landscape Architecture. This project transformed a former industrial site into a vibrant public space that celebrates the history and culture of the Millwork neighborhood. The park features a variety of amenities, such as a natural play space, skate park, half-court basketball, and flexible green space.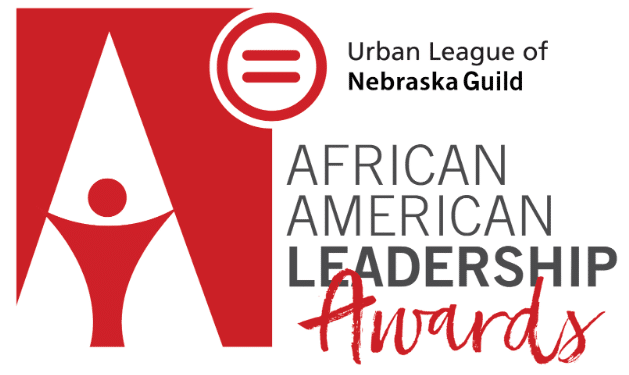 Corporate Equal Opportunity and Diversity Award – Urban League of Nebraska Guild
During the Urban League of Nebraska Guild African American Leadership Awards, Millwork Commons, received the Corporate Equal Opportunity and Diversity Award for its efforts and commitment to advancing the principles of equal opportunity for all. We are honored to received such award and recognize that our work is just beginning. We will continue to strive in developing an vibrant and inclusive neighborhood where everyone feels like they belong.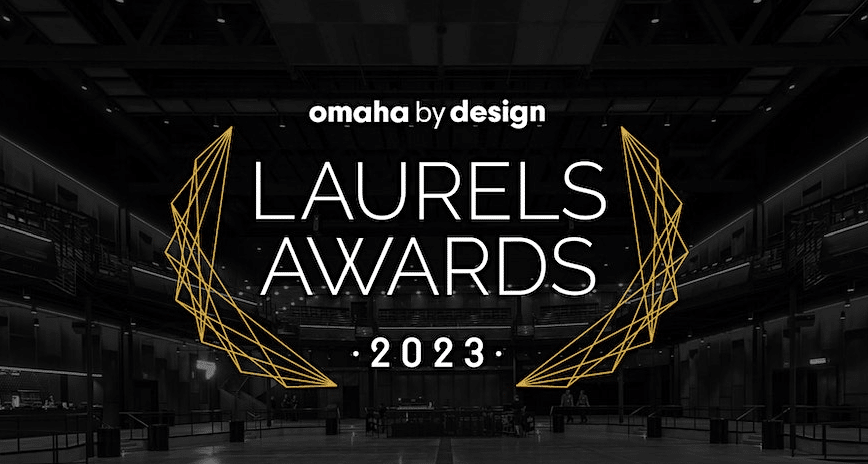 The Laurels Award – Omaha by Design
Millwork Commons and its many development partners received top honors at Omaha by Design's Laurels Awards. The Laurels Award honors an individual, organization, or business for significant contributions in furthering people-centered urban design and policy. Congratulations to Annette and Paul Smith of Black Dog Management, Alley Poyner Macchietto Architecture, Field Day Development, Bluestone Development, PJ Morgan Real Estate, Olsson, and Mulhall's. The many partners and visionaries helped to create Millwork Commons from the ground up and we are thrilled to be honored at this point in our development. We are eager to watch this neighborhood continue grow with the people-centered ethos recognized by the Laurels Awards.
Share