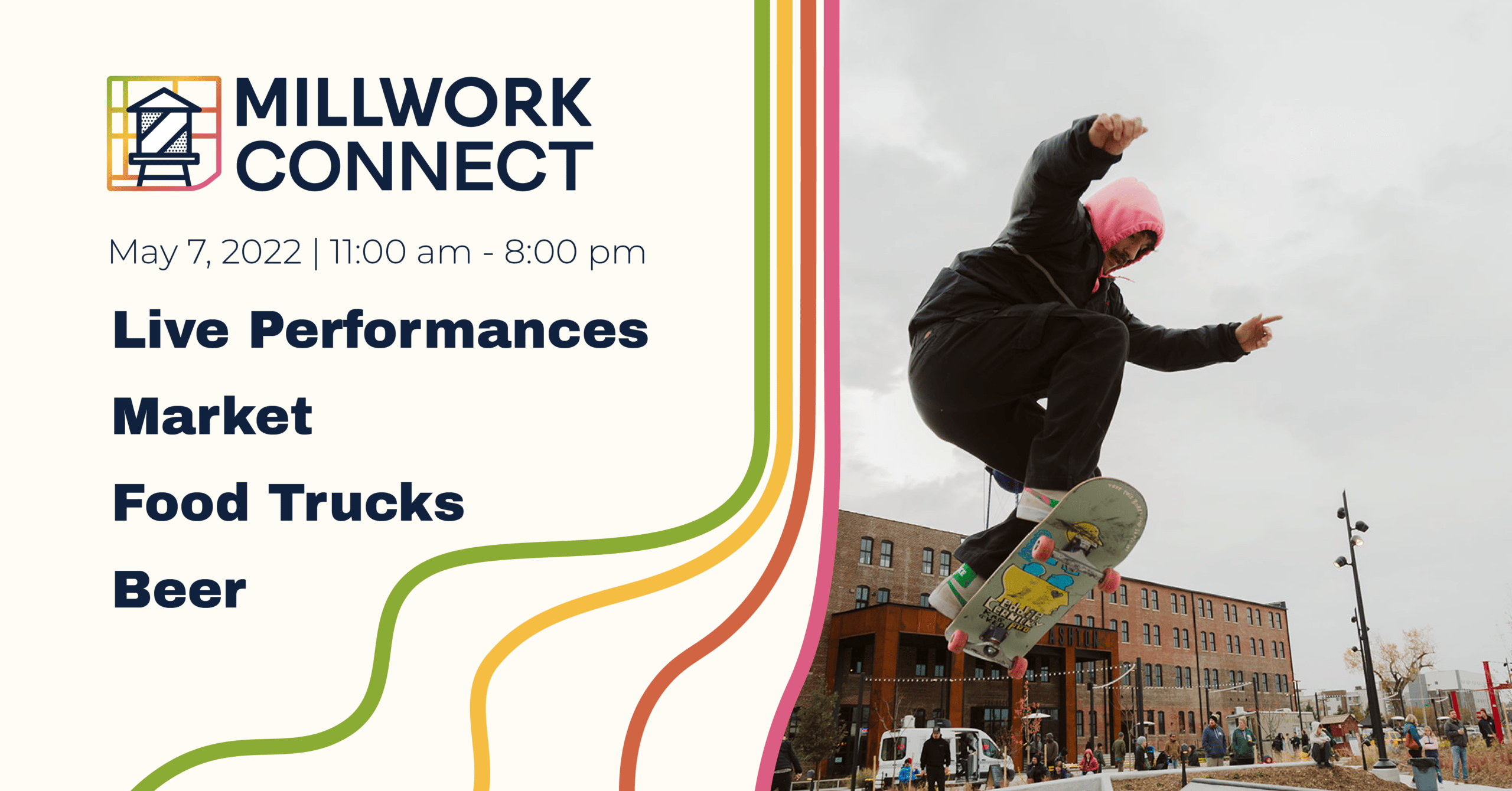 Join us in Millwork Commons for a day of food, new friends, performances, and shopping!
Millwork Connect is a showcase of the Omaha community's diverse talents and experiences. It's part street fair mixed with meaningful discussions on local art, design, and technology.
(Construction alert: Nicholas St. is closed between 11th and 13th St. To enter the neighborhood, head east on Nicholas St. from 16th St. and follow the signs. You can't miss it!)
–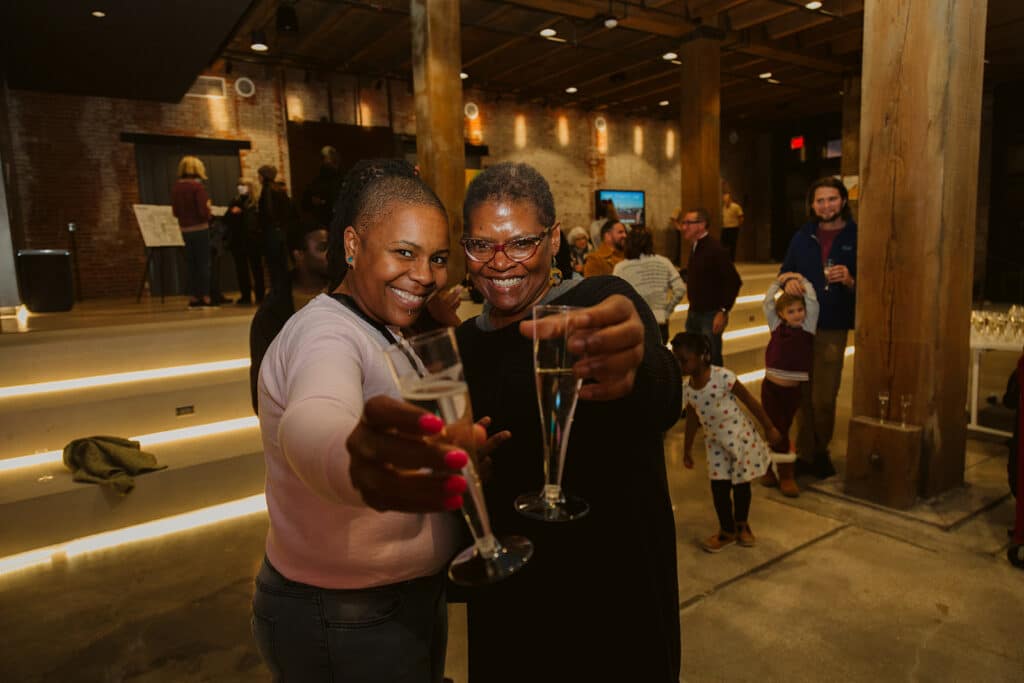 ALL DAY
MAY 7 | 11:00 AM – 8:00 PM
Food Trucks & Kros Strain Draft Works will be open for the entire event.
DJ Crabrangucci will spin between acts all day long!
–
10 AM – 2 PM | Archetype Coffee + Breakfast Sandwiches (available until sold out)
11 AM – 3 PM | Hutch Open 
11 AM – 6:30 PM | Makers Market Open on Millwork Avenue
–
COMMUNITY PROJECTS ON MILLWORK AVE:
Hot Shops Art Center live demos
Saving Grace Perishable Food Rescue
–
THE FULL SCHEDULE


–
11:00 AM | Live DJing, Beatmaking and Skate Demo with The Bay's Skate School and Rabble Mill
11:30 AM | UNO Media Arts Student Showcase
11 AM – 3:00 PM | Hutch Grand Opening 
11:30 – 1 PM | Alpaca Teacher Appreciation Crafting
12:30 PM | Art Talk | Retyping Willa Cather with Tim Youd, Artist, Karin Campbell, Phil Willson Curator of Contemporary Art, Joslyn Art Museum
1:00 PM | Opera To Go with Opera Omaha
1:15 PM | Local Author Live Reading with Anna Lind Thomas from her book I'm Not Ready For This: Everybody  Just Calm Down and Give Me a Minute released May 10, 2022!
2:00 PM | Community Talk | Omaha Mobile Stage: How to do Post-Pandemic Creative Placemaking with Jeffrey L Day, FAIA, NCARB, Killinger Professor of Architecture, University of Nebraska, Brendan Greene-Walsh, Technical Consultant, Jessica Scheuerman, Executive Director, Partners for Livable Communities
2:45 PM | Art Talk | Social Sensory Architecture with Orchid Artist, Sean Ahlquist
3:00 PM | Slam Poetry featuring Fernando Antonio Montejano, Ryan Boyland, Trac Schacht, Matt Mason
3:15 PM | Tech Talk | The Next Wave of Nebraska Startups hosted by Scott Henderson, NMotion Managing Principal and gener8tor featuring Adriana Cisneros Basulto, Manny Quevedo, Trevon Brooks
4:00 PM | Design Talk | Creating the Millwork Commons Park with Intention and Care for Community  with Megan Lutz, Partner, AIA, NCARB, Alley Poyner Macchietto Architecture, Kayla Meyer, Landscape Architecture, The Olsson Studio, Mick Mulhall, CEO, Mulhall's, Brenton Gomez, President, Nebraska Public Skateparks Council
4:30 PM | Nothing Rhymes With Orange & UN – T.I.L. youth bands in partnership with Omaha Girls Rock
5:00 PM | Goldenrod Anecdotalist Society
6:00 PM | Omaha Groove Co.
6:30 PM | Makers Market Closes
8:00 PM | Festival Ends but the party continues in Kros Strain Draft Works
10:00 PM | Kros Strain Draft Works closes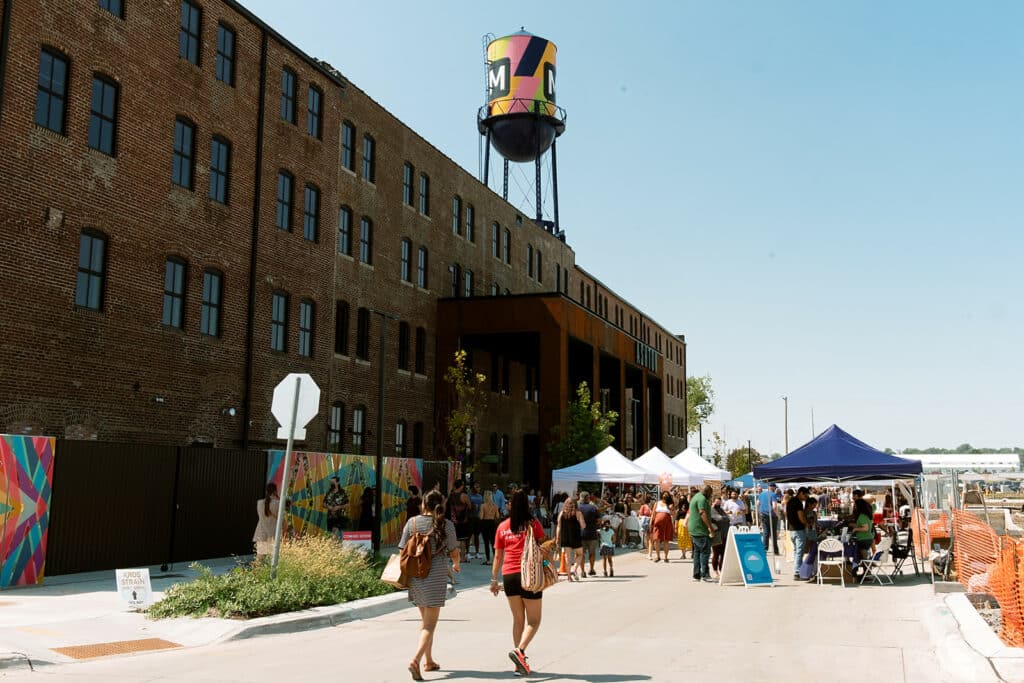 MARKET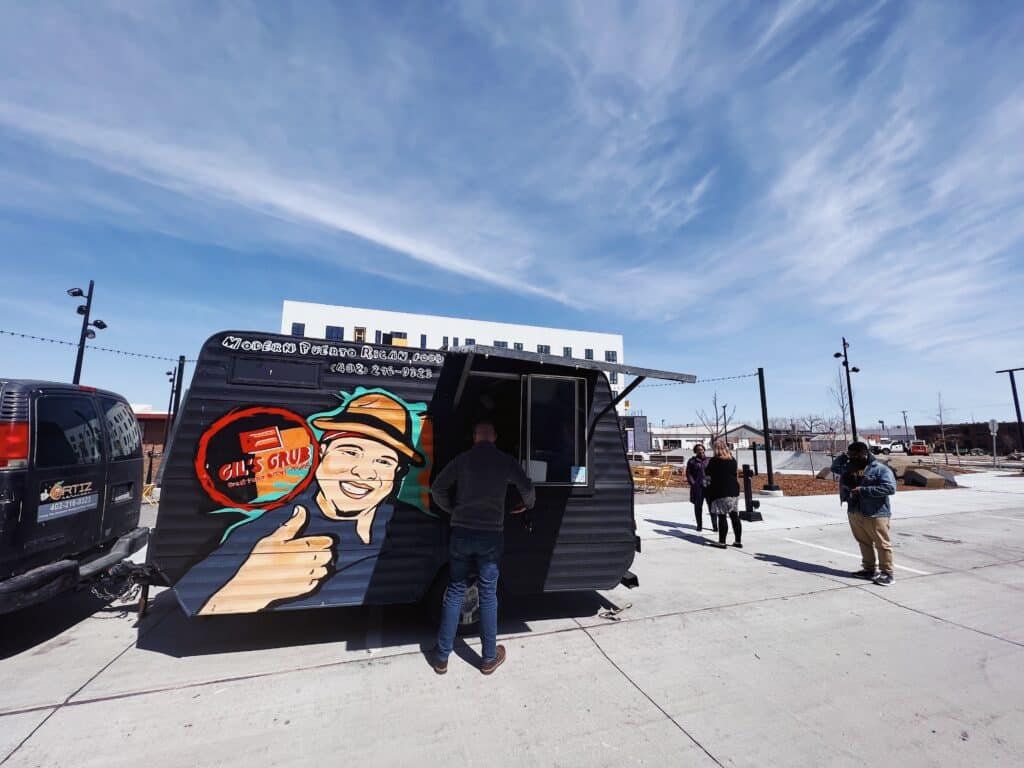 FOOD 
–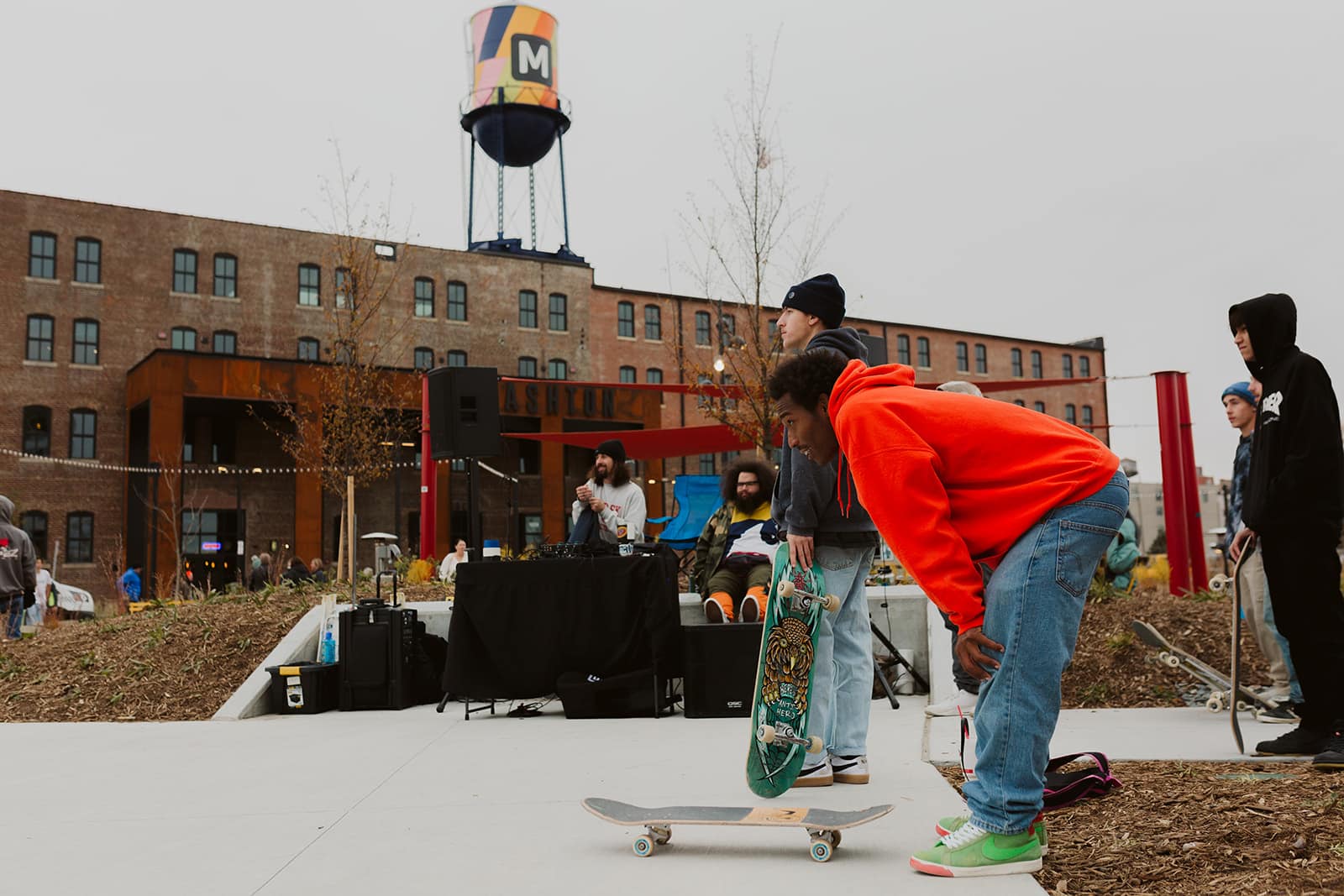 Want to get more involved? Be a Millwork Volunteer for the day! 
Snag some sweet Millwork swag, get to know the Millwork community a little more deeply, and make some memories.  
Event Planning & Management by
PJ Morgan Event Management
Inquiries: events@pjmorgan.com
Production Managment by DB Productions 
Inquiries: danbrennan.productions@gmail.com
Share