From Couches to Collaborative Community: The Mastercraft Building's Place in Omaha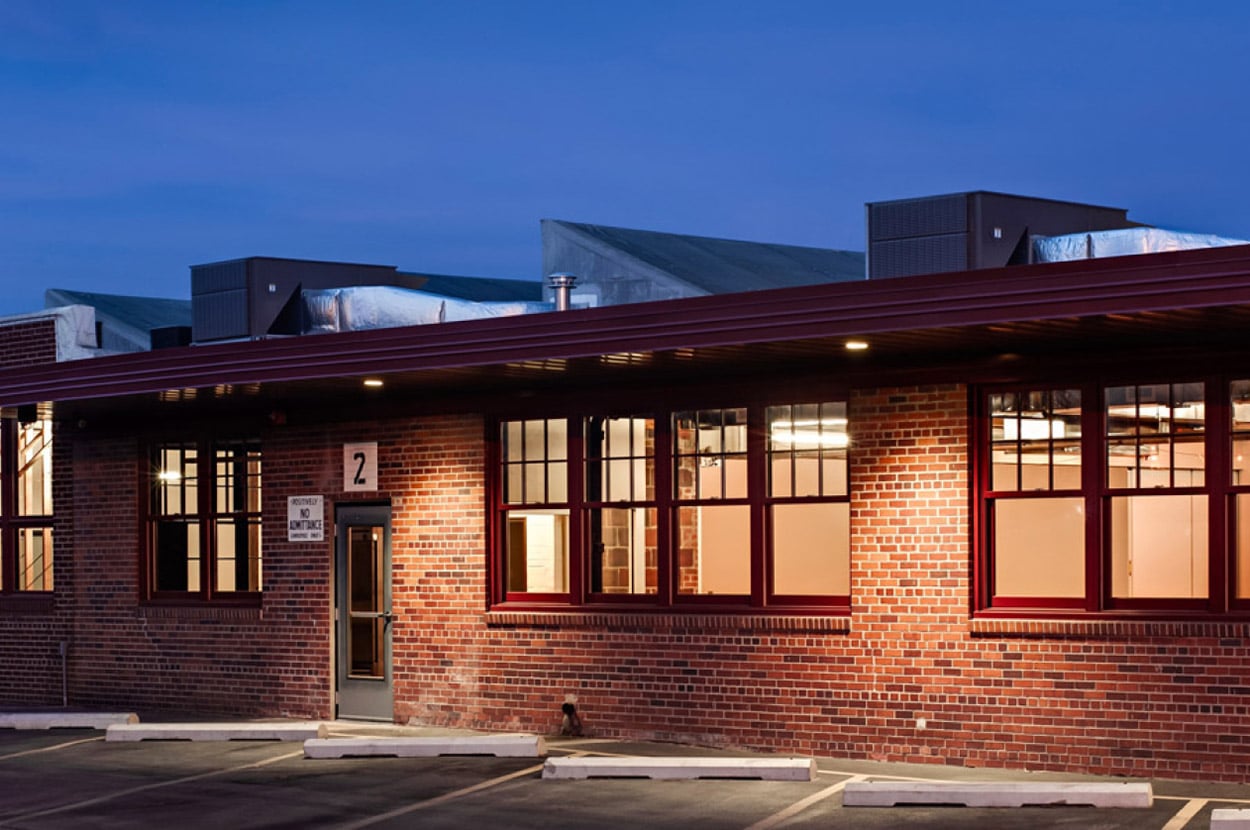 By Eric Juszyk
PJ Morgan Real Estate
Mastercraft Property Manager
For the past decade, the Mastercraft Building has been a hidden treasure. Located just north of 13th and Nicholas Streets, the building spans the equivalent of three city blocks and sits right in the middle of Millwork Commons. The nearly 60-acre Opportunity Zone, comprising old warehouse buildings and undeveloped parcels, is a 10-year project meant to highlight Omaha's position as a major player in the tech industry.
But long before its second act as modern industrial office suites, the building was the headquarters for Mastercraft Furniture of Omaha, a Midwest-owned and operated furniture and upholstery maker that originally constructed the building beginning in 1941. Additions to the Mastercraft were constructed in the 50s and 60s, leading to an eventual footprint of nearly 140,000 square feet of warehouse, production, and shipping space. Following the sale of the company in 2003, Mastercraft Furniture moved its operations across the river to Council Bluffs before its eventual closure in 2006.
In 2005, Bob Grinnell, an Omaha entrepreneur whose electronic surplus business operated out of the neighboring Ashton Building, purchased the Mastercraft and began the lengthy process of transforming the largely open and dated warehouse into a hub for Omaha's growing tech, creative, and start-up communities. By the middle of 2012, over 25 organizations were operating out of the Mastercraft Building and, in the years since, the number – and variety – of organizations that call the building home has nearly tripled.
From software companies to coffee roasters and from contractors to hair stylists, we're fortunate to have individuals and organizations in the Mastercraft Building that are respected throughout Omaha and the surrounding areas. Walking down the hall on any given day, one might bump into a photographer, a landscape architect, a nonprofit director, a mental health counselor, an attorney, and a clothing designer, all before reaching the end of the building. It is the diverse and eclectic mix of tenants that has fostered an organic environment of collaboration and a sense of community within the building. And this huge, entrepreneurial community is what separates the Mastercraft from any other office space in Omaha.
Change is an inevitable part of the Mastercraft's DNA. For more than half a century it was the headquarters for a successful Omaha-based furniture manufacturing business before becoming the home to over five dozen tenants who continue to enhance Omaha's vibrant small business community. As the Omaha business landscape continues to change, so too will the Mastercraft, ready to meet the needs of its tenants and its community.
---