Sustainability Ambassadors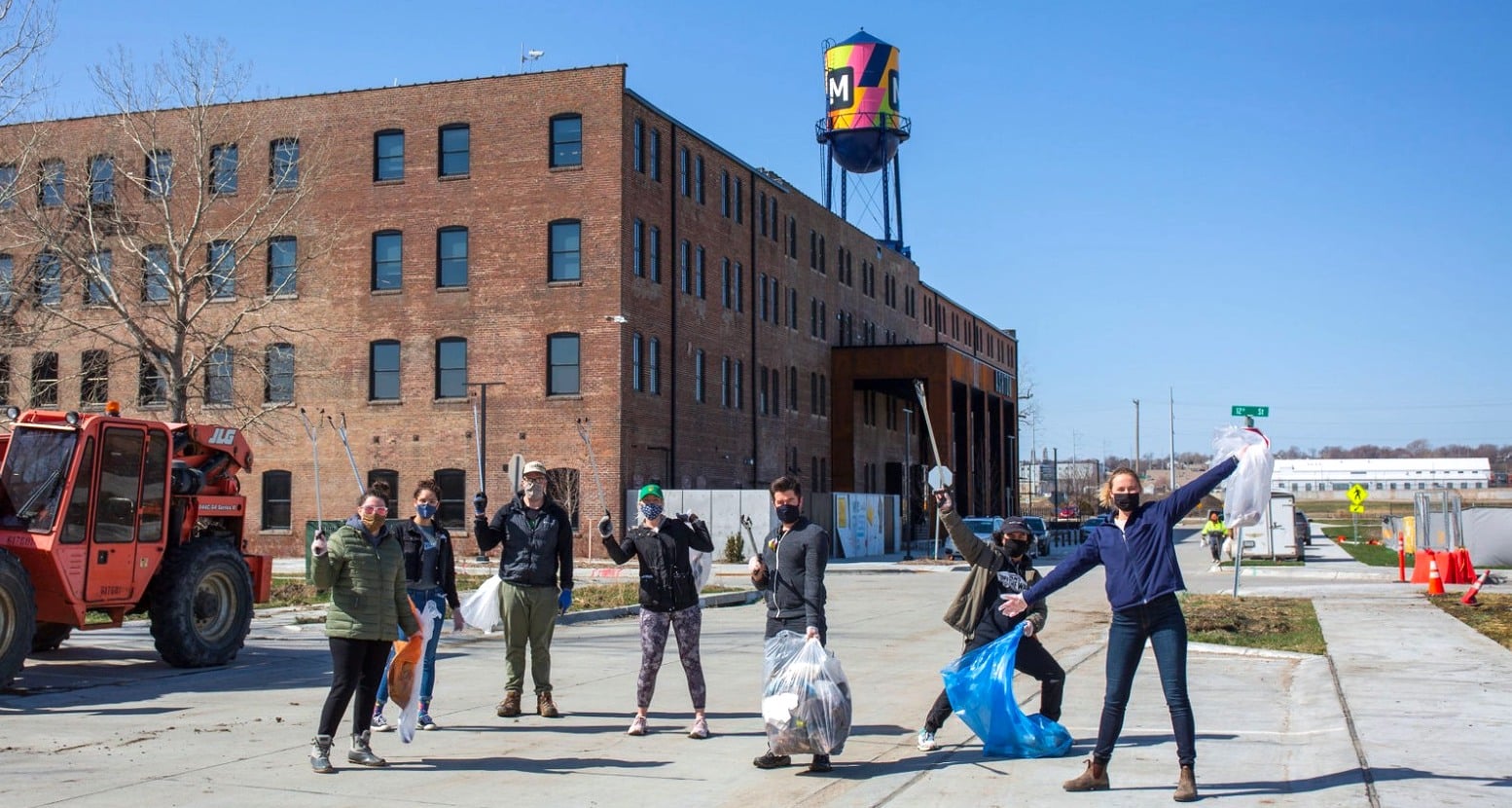 Did you know…
Millwork Commons has five sustainability goals to be achieved by 2030? Our goals focus on operational aspects of sustainability, such as minimizing our greenhouse gas emissions, conserving water, and diverting materials away from the landfill. A lot of our design and construction work helps us make great progress towards these goals. You can track our progress with our sustainability dashboard, powered by our sustainability partner, Verdis Group. While the way we build and maintain our buildings helps us be a more sustainable neighborhood, we know we need more than composting services and energy-efficient lighting.
We need YOU.
Everyone in Millwork Commons has a role to play in helping us meet our sustainability goals. If you're interested in learning more about sustainability in general and specific sustainability efforts in Millwork, we have a program for you! Beginning in March, we are launching a Sustainability Ambassador Program. By joining the program, you'll gain sustainability knowledge, learn skills, and help us plan Earth Day celebrations. We're looking for 10-15 people from companies with offices and locations in Millwork and from the Omaha community at large, so check out the requirements below and sign up to become an Ambassador with this form by Friday, February 25!
Requirements:
Be interested in sustainability and helping Millwork Commons reach our goals

Work in Millwork Commons or be passionate about the neighborhood

Available to attend two 60-minute workshops via Zoom in March and May

Must be 18 or older
Why join? To learn more about sustainability, make some new friends, & lead the community to a more sustainable future, starting with the little things! ?
That's it! No previous sustainability experience is required. If you have any questions about joining, please contact Belyna Bentage at belyna@verdisgroup.com.
---