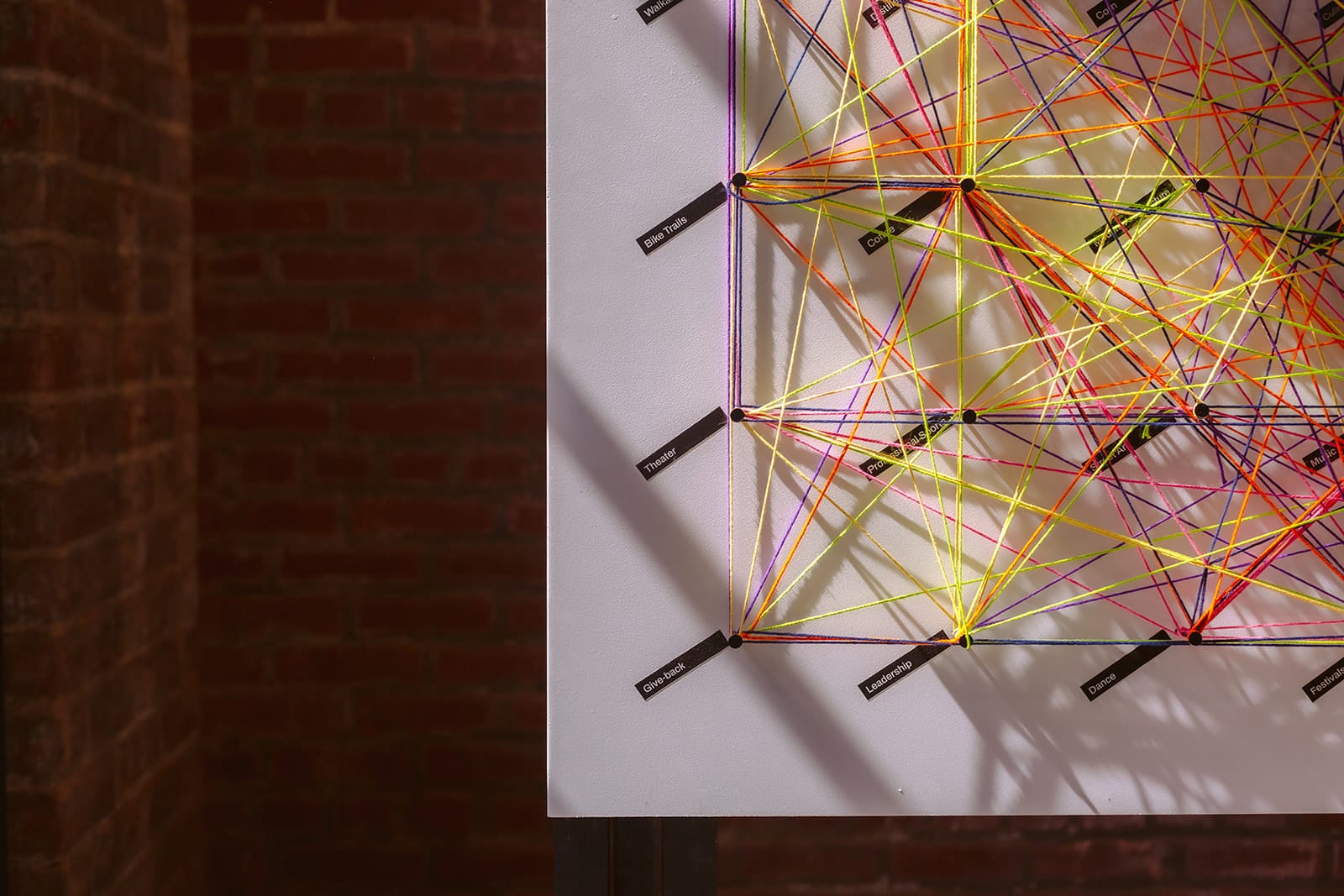 What is the Omaha of your dreams?
This is a question we ask ourselves often. We got the chance to ask the community this question during last year's Hutchfest, a makers' market that brought in 8,000+ attendees in 2021.
Think big, think local,
think beyond, think here.
What possibilities does Omaha hold within
itself to expand what already exists and to
create new opportunities and experiences
to do life well?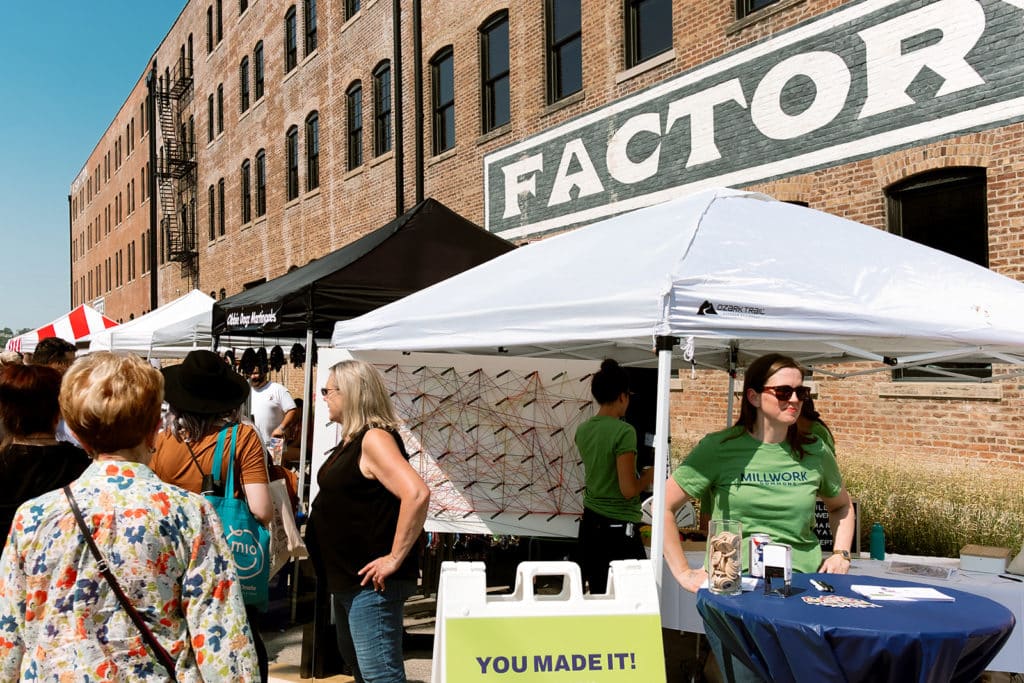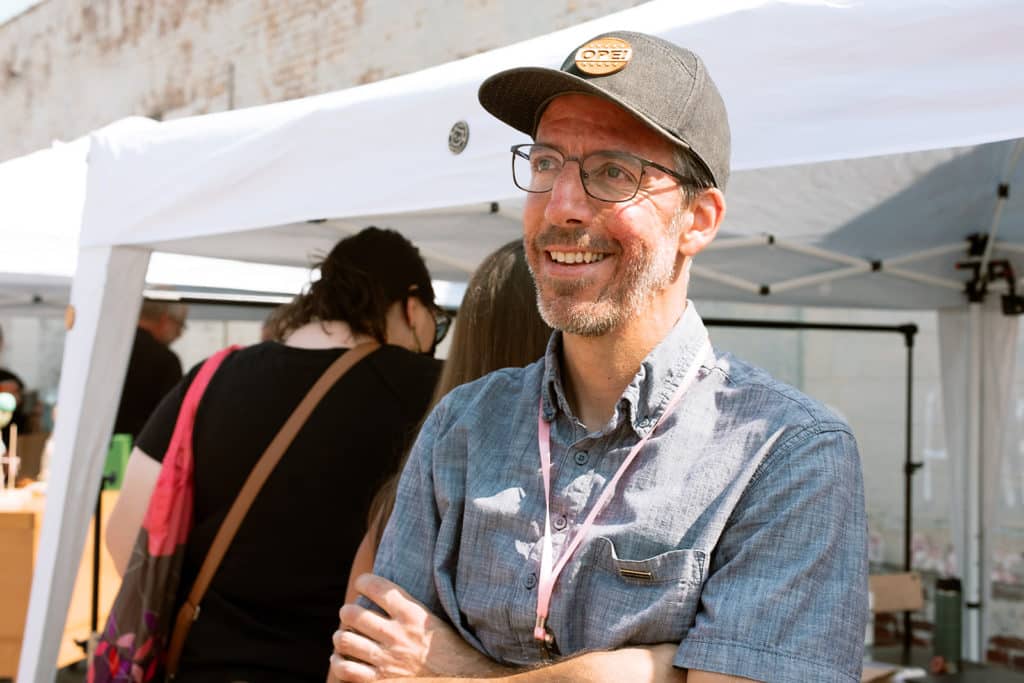 Many of us share a dream of a better Omaha, and these questions resonated strongly with both Hutch and our team, as Millwork Commons. They made for the perfect prompts for an interactive art installation that would be created as people explored Millwork during Hutchfest. After a full day of visits and conversations at the installation, the piece had 200 vibrant and colorful connections to aspirations and amenities that people most want to see in Omaha.
The structure for the piece was built by local craftsman and photographer, Justin Limoges. He worked hand in hand with us to custom build the frame and sign that would create the foundation for a vibrant color explosion of dreams from the community.
The top five dreams that surfaced with the most layers of string were music, diversity, nature, weirdness, and culinary experiences. All 60 words represent parts of Omaha that so many folks are already working on or are thinking about or discussing. But it always takes constant collaboration, connection, and a force of momentum to bring them to fruition. These are the things that are always in progress whether we know it or not. Someone in this community is passionately doing diligent work to bring one of these dreams, ideas, or projects into reality. You just have to find them.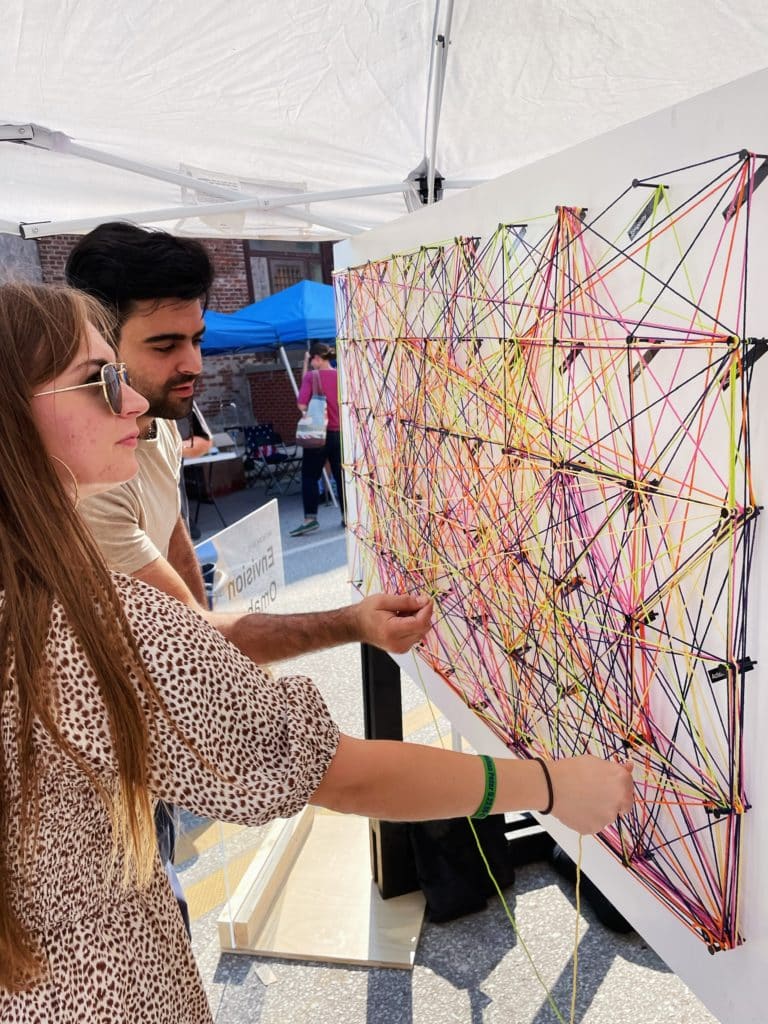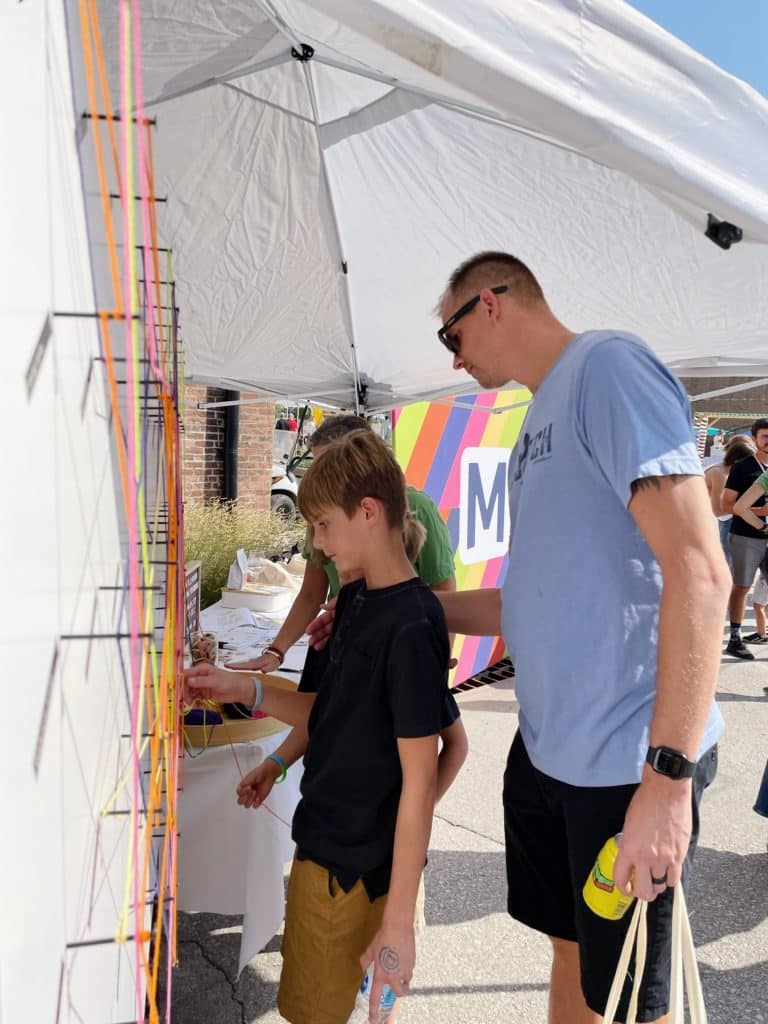 This is the kind of space Millwork Commons dreams to create. One where connections are all around us and accessible to newcomers to participate and help drive an idea forward. A space where you can find that person who is working on one small aspect that will make Omaha a stronger, more diverse, inclusive, innovative, and thoughtful community that gives back. A community that creates space for art to take form all around us, to provoke new perspectives. It is this momentum that we envision.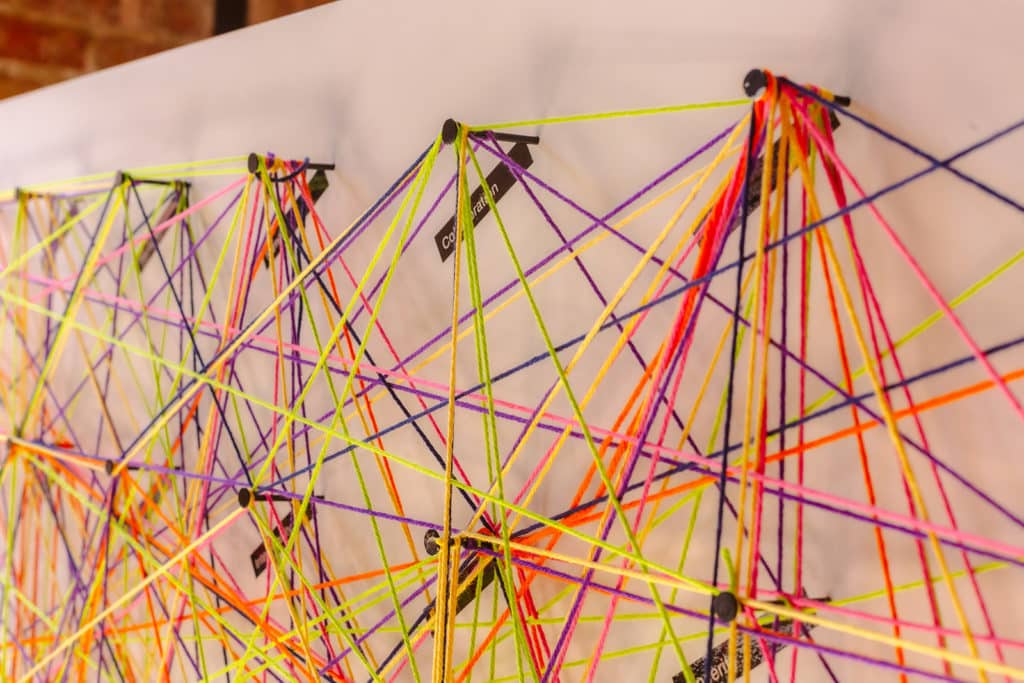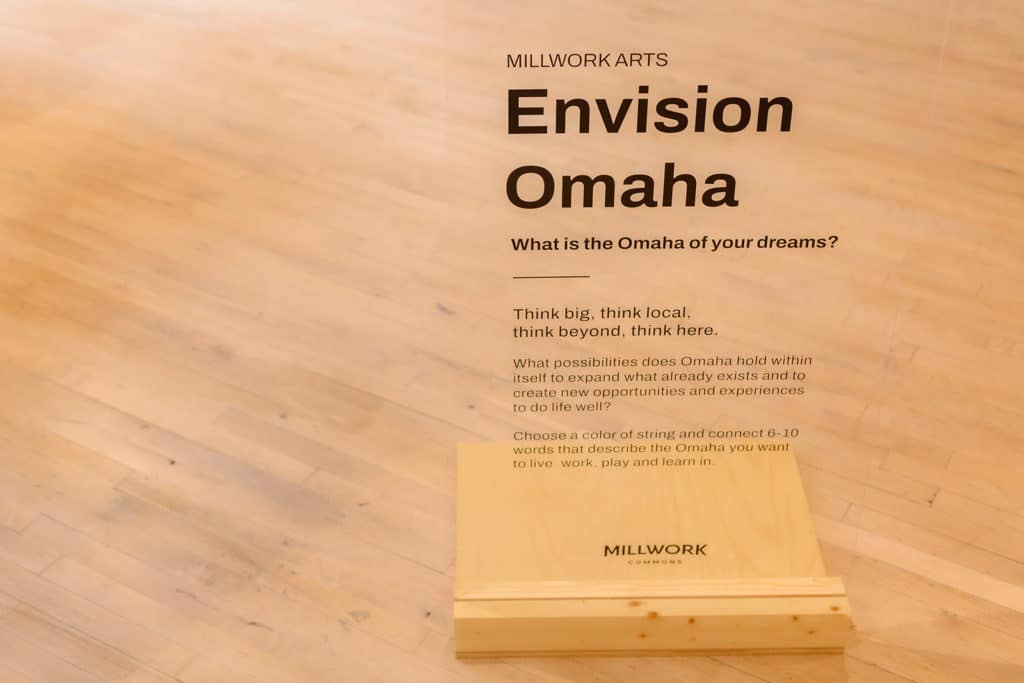 We are a hub for the curious and engaged to connect and, alternatively, to create more curiosity in those who are seeking it. In the coming months, you'll see new ways to connect and get involved in Millwork Commons through events hosted by the community and for the community, and other elements to be explored in The Dock and the Park.
We now find ourselves in a new year, with new momentum. Let us know what YOU dream of for Omaha! What are the pockets of community you are searching to find, connect with, or create in your own envisioning of Omaha? This is where collaboration starts.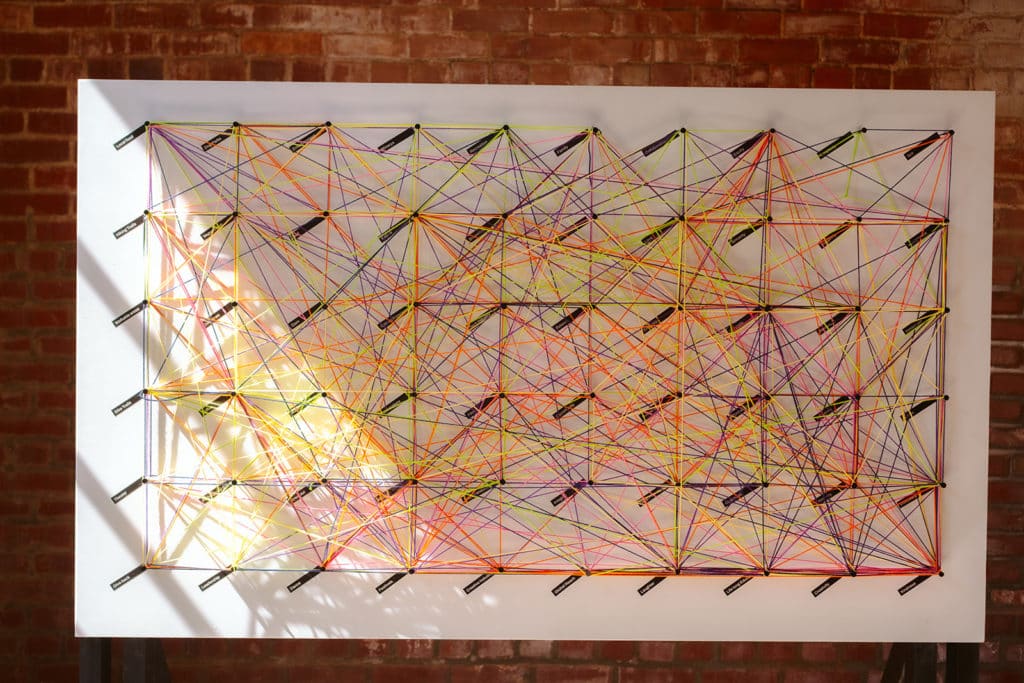 Share