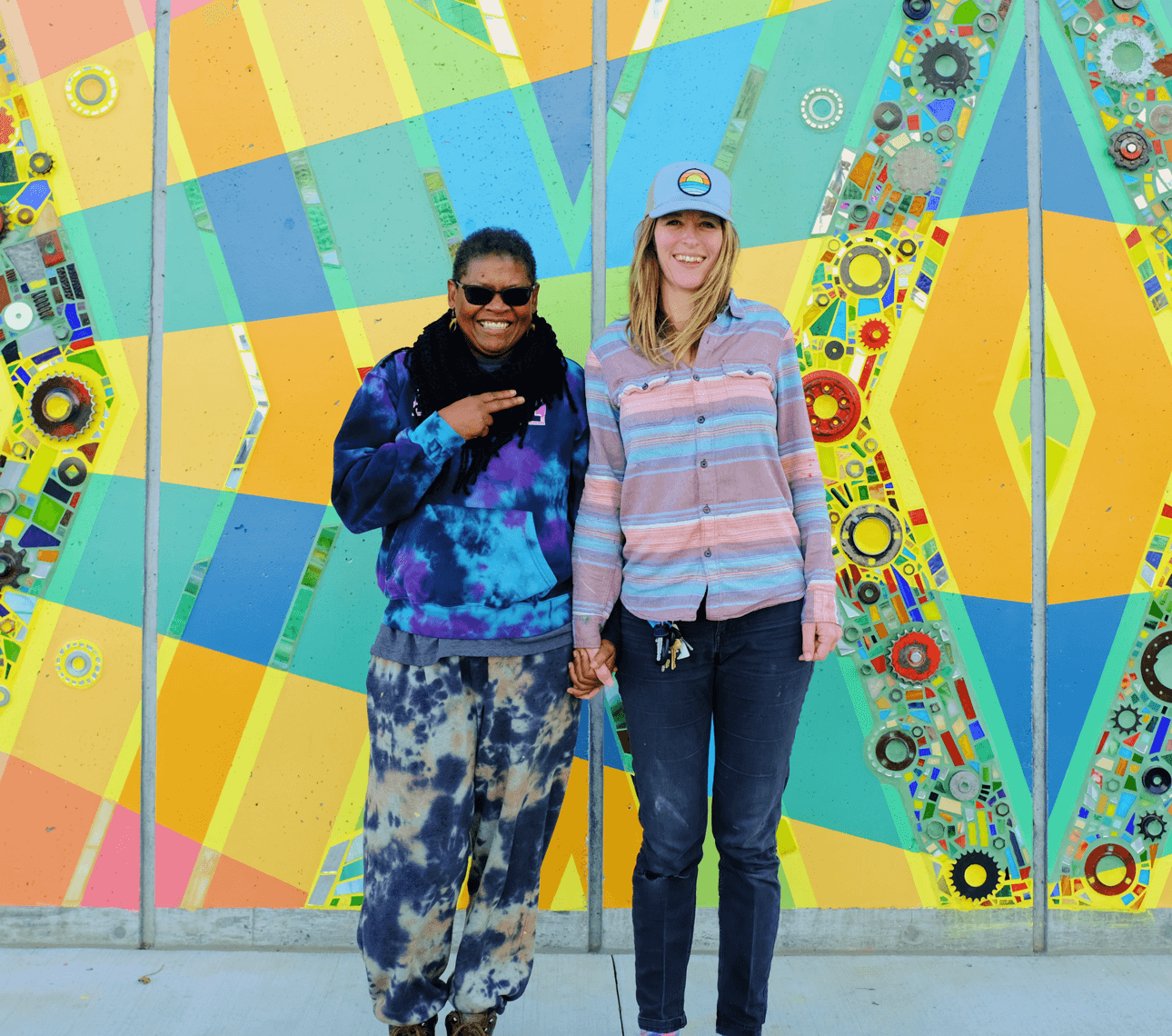 "Northern Reflections" is a mosaic mural created by Omaha-based artists Patty Talbert and Rachel Ziegler. Talbert's vibrant geometric painting is the backdrop for a colorful mosaic made of glass, mirror, and tractor parts reclaimed from a decommissioned implement shop in Ashland, Nebraska. Through the artists' newly forged friendship and the combining of materials, the mural represents inclusivity and connection among seemingly disparate people, places, and times. 
"I choose to celebrate my vibrant and colorful heritage with all its glory of patterns and textures of geometric form," said Talbert. "Northern Reflections" extends that celebration to our community in hopes that we might all feel more connected through positive, inclusive creative work.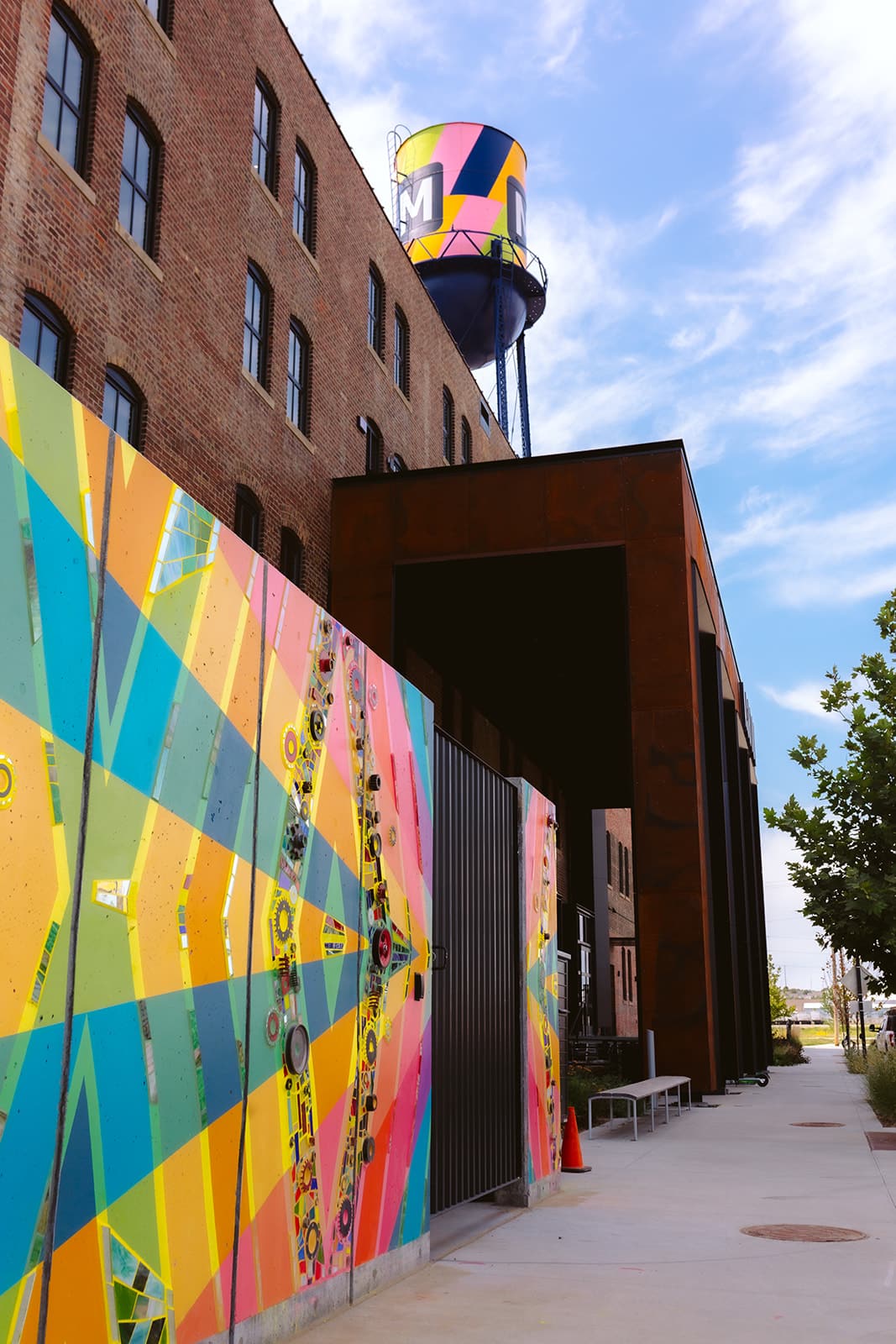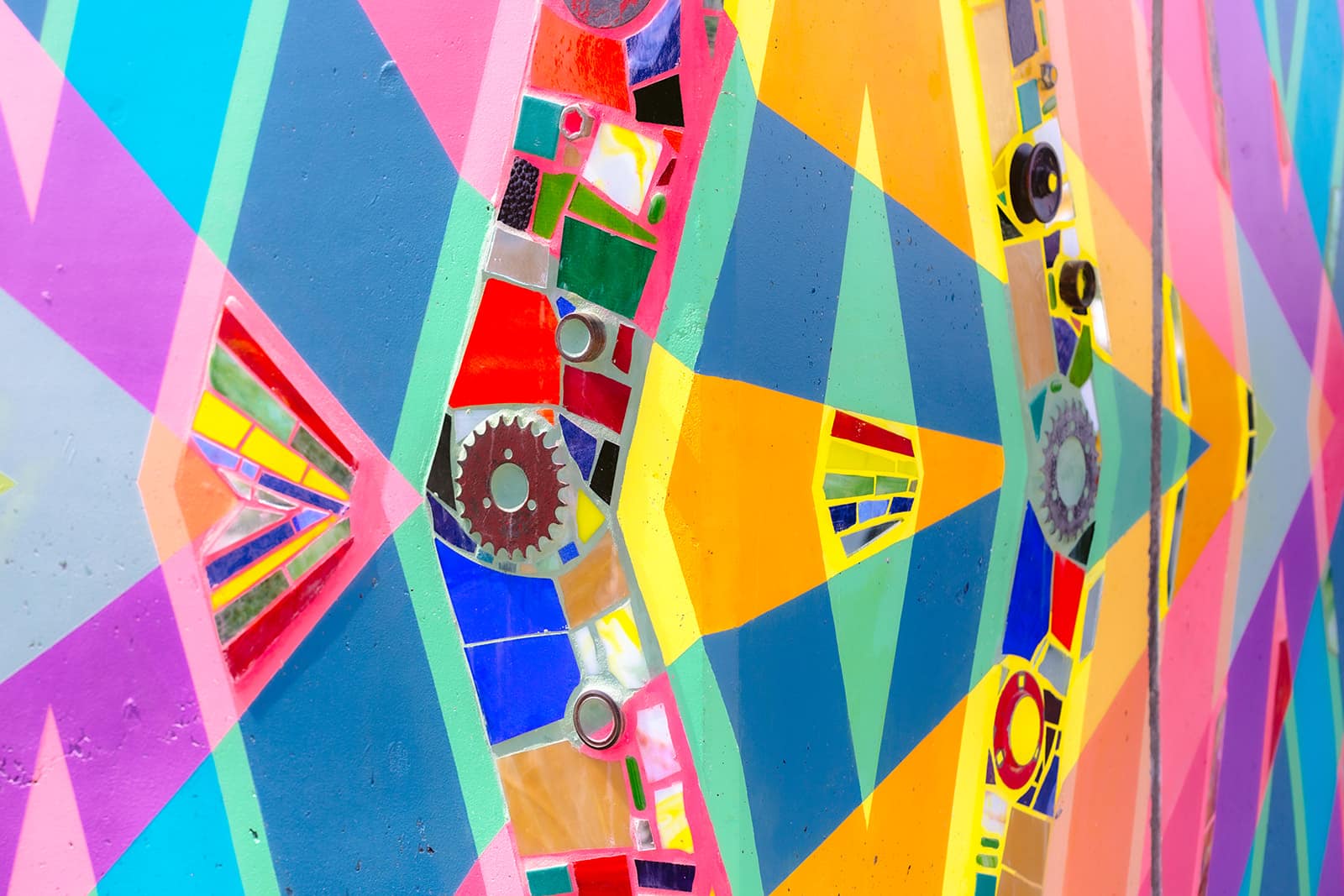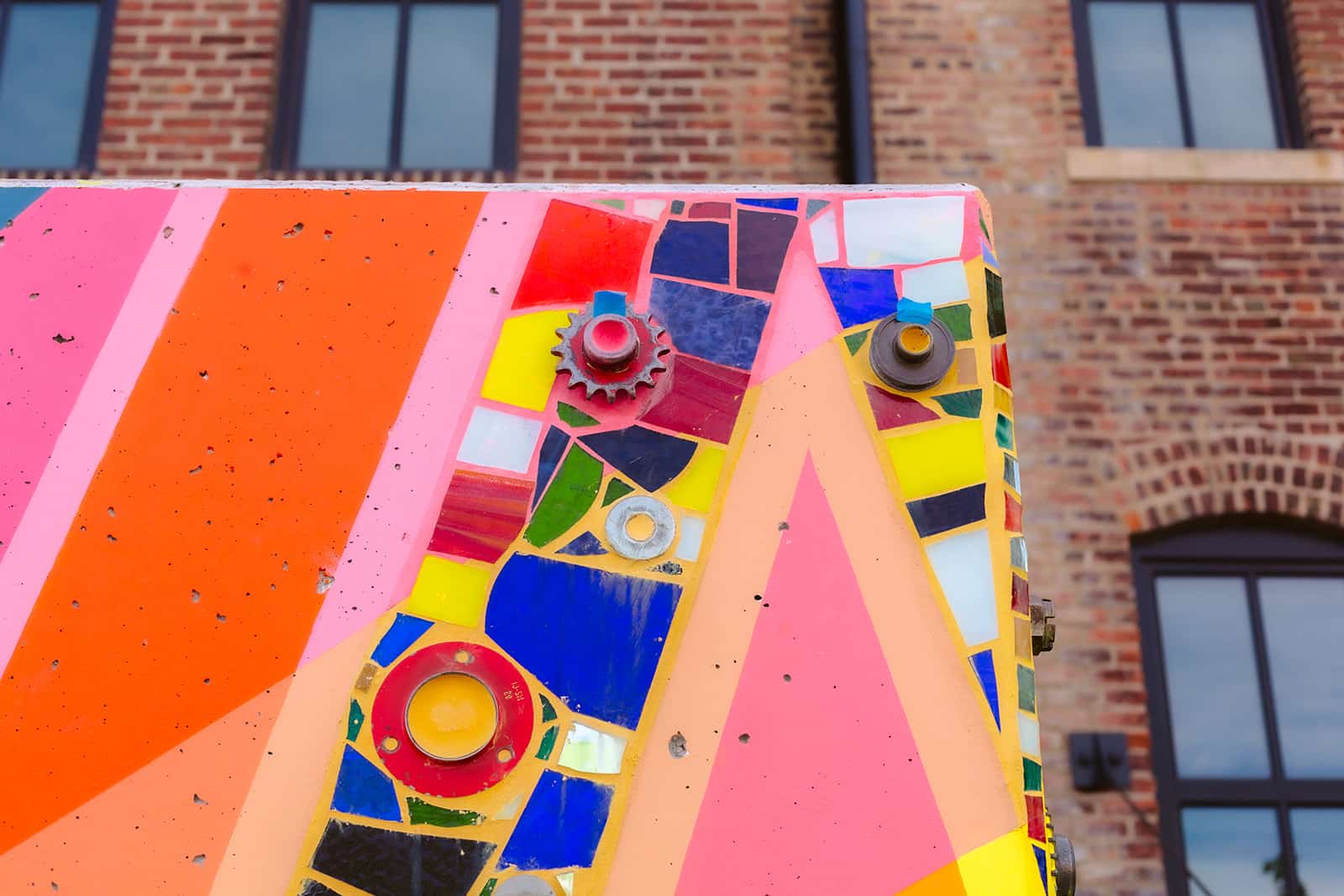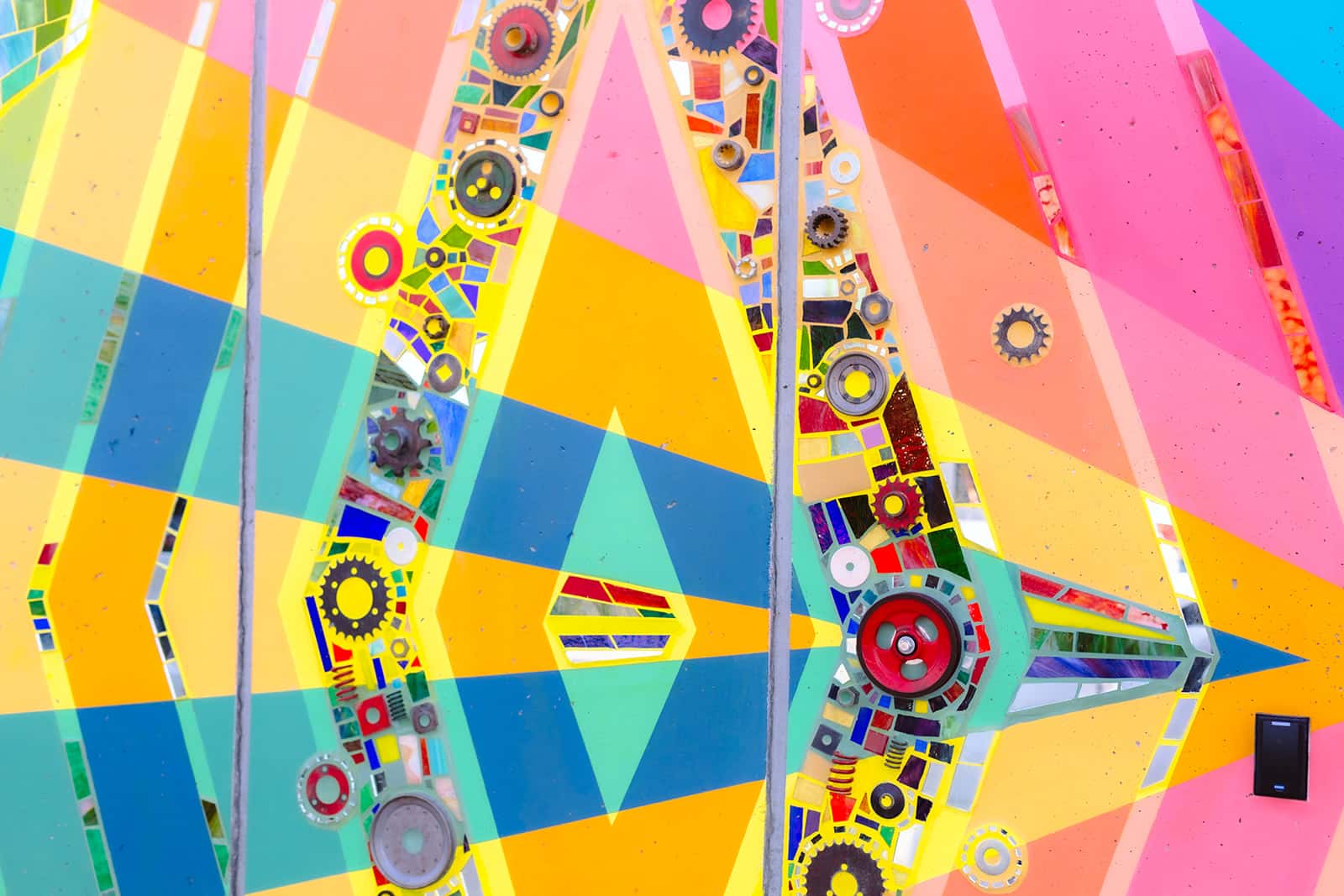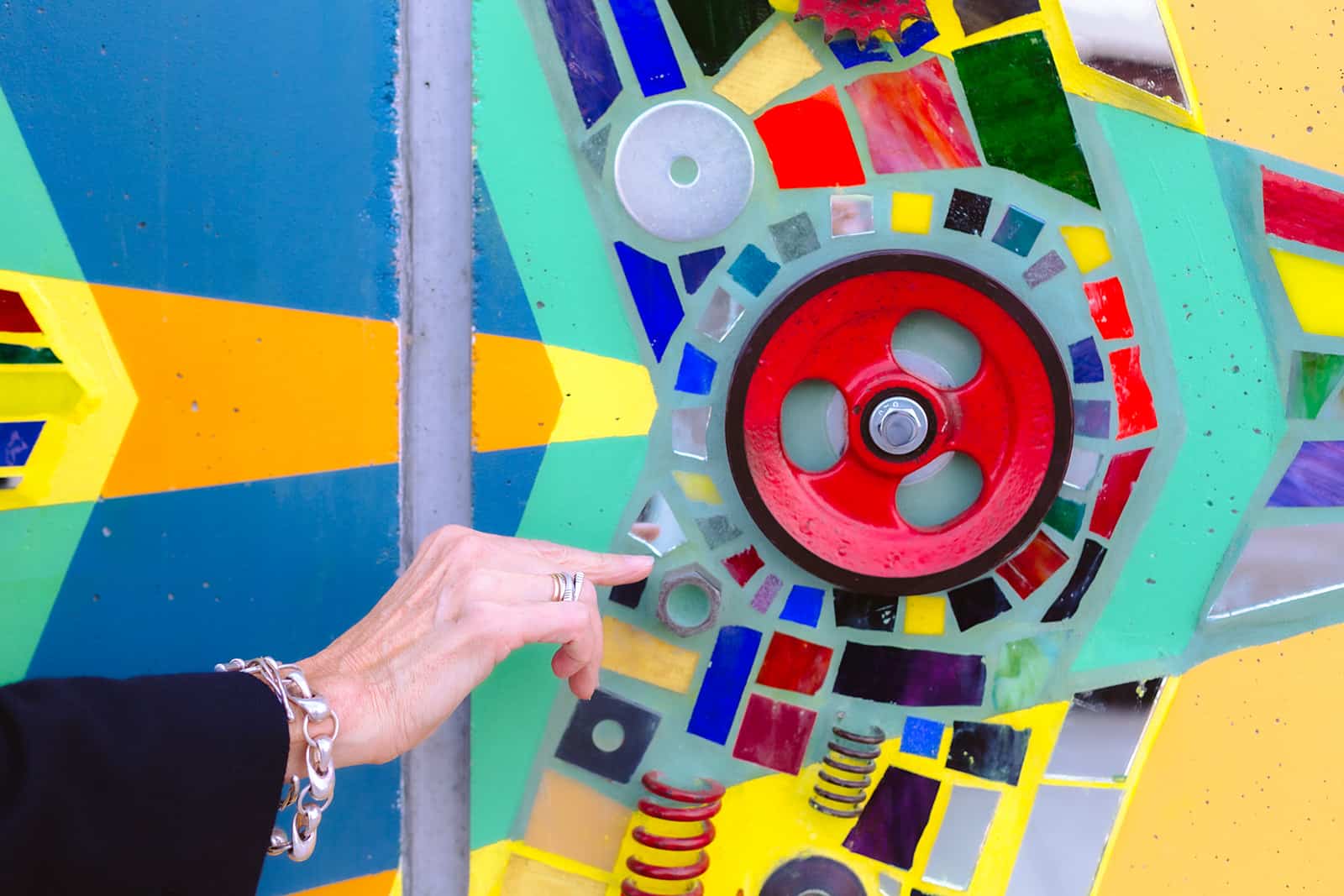 ---
ABOUT THE ARTISTS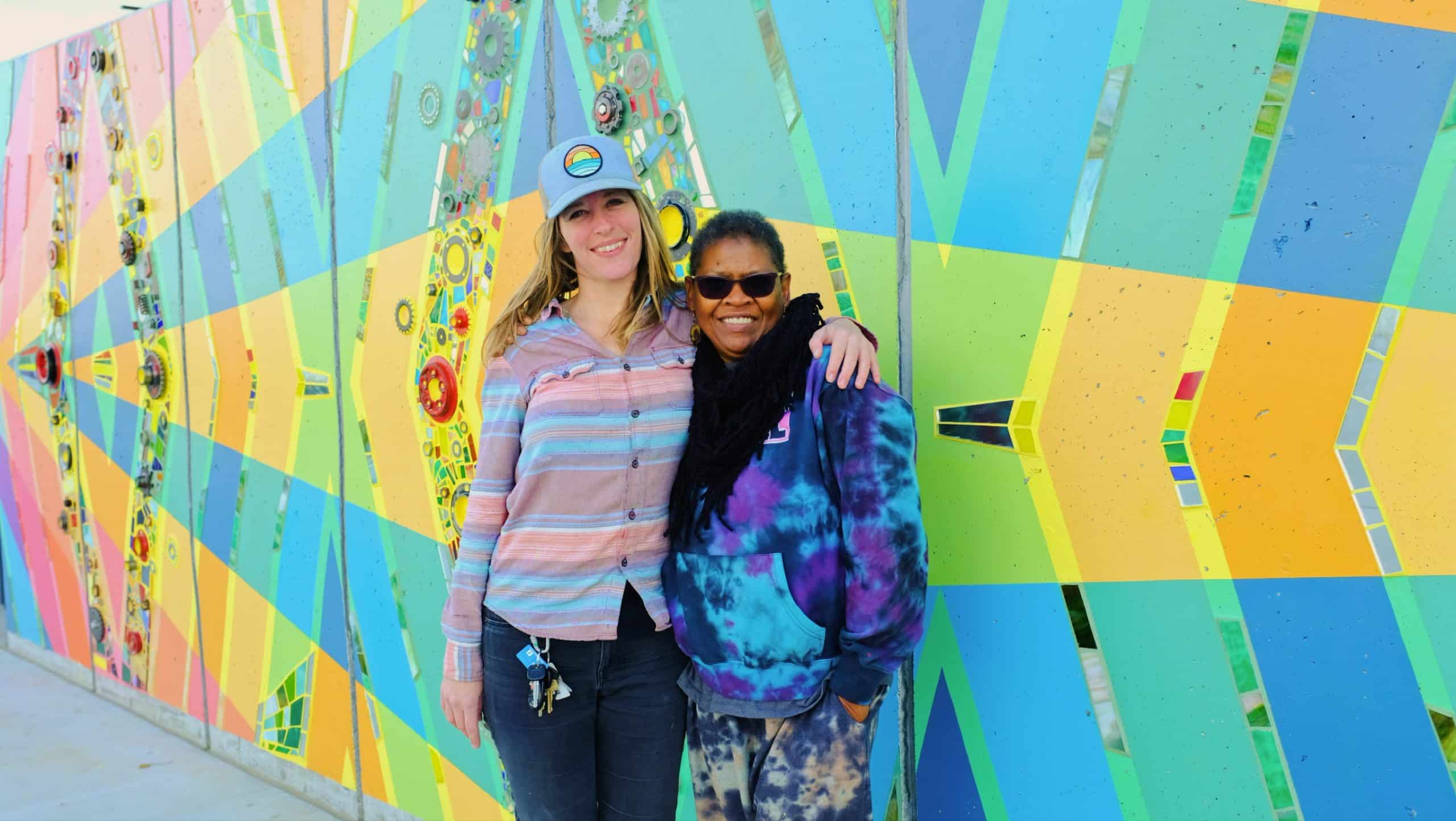 PATTY TALBERT 
Patty's work is inspired by techniques used in Batiking. When the elements of Batiking are translated onto canvas or wood, there is a building up of different colors, patterns, and textures. The relationship among these three elements creates a unique harmony within the elements of each design. Through the years, Patty's art work has changed and evolved, but it has also given her a sense of purpose and a vehicle to express her feelings and desires. Patty's style of painting has allowed her to encompass methods of expression utilized by her ancestors and also adds a modern relevance to her growth as a proud African American Female Artist. Patty Talbert earned her BFA in Studio Art at UNO in 2001, and completed her summer training with MacArthur Award winner Debra Willis at the prestigious Smithsonian African American Museum of History and Culture. 
RACHEL ZIEGLER
Rachel is an Omaha-based artist who works across many mediums including performance, painting, collage, and mosaic to create works that are layered, colorful, and complex. Using collage techniques of cutting and pasting, she embellishes personal stories while contemplating the role of technology and the mixing of time and symbols. Ziegler's work is in numerous private collections and she has exhibited her work nationally in Omaha, Austin, Houston, San Antonio, and New York City. She began creating large scale public art mosaics for non-profit and community groups in 2016 and continues to bring a wide variety of people and materials together through her process. Ziegler graduated from Concordia University in 2005, with a BFA in Commercial Art.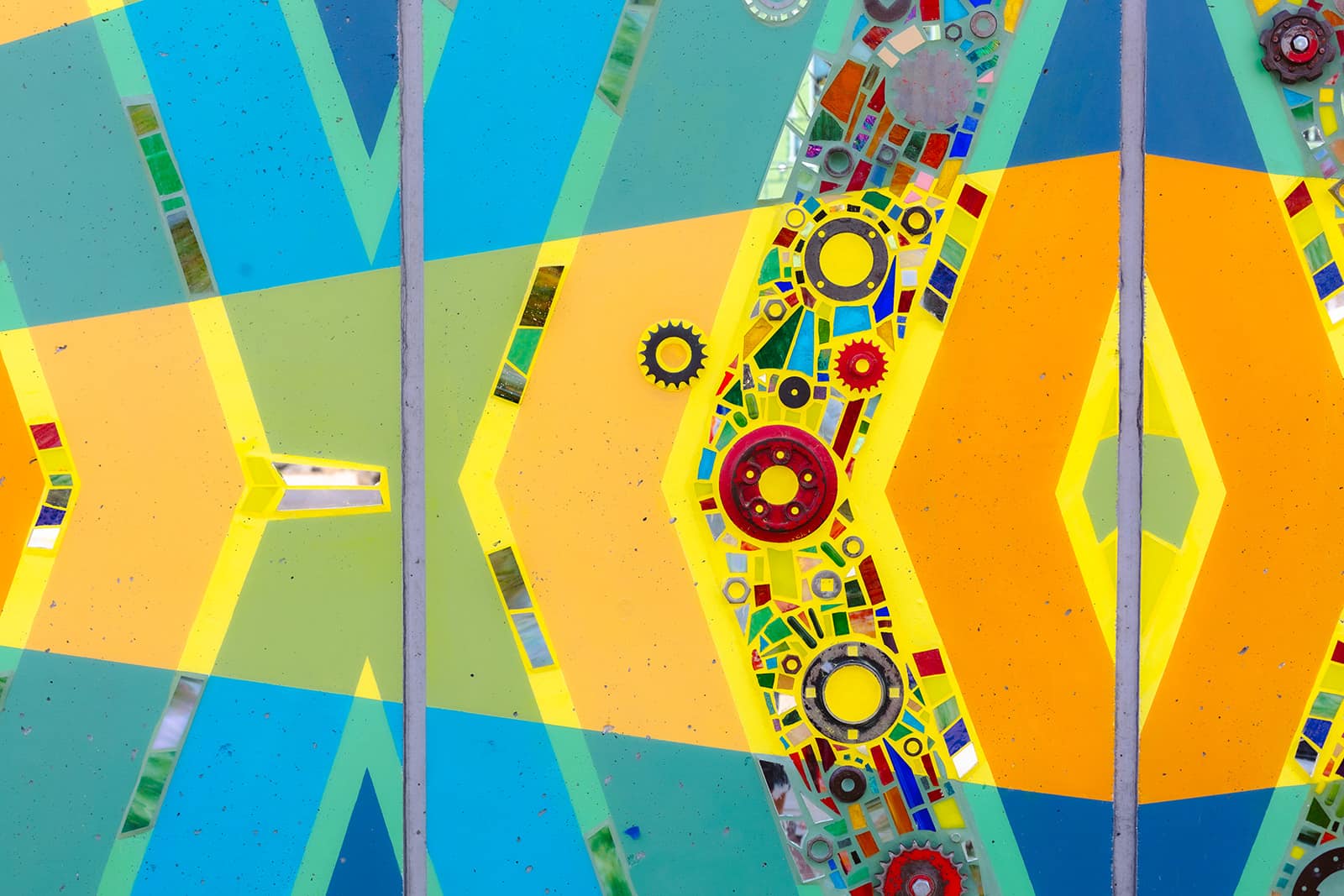 Share