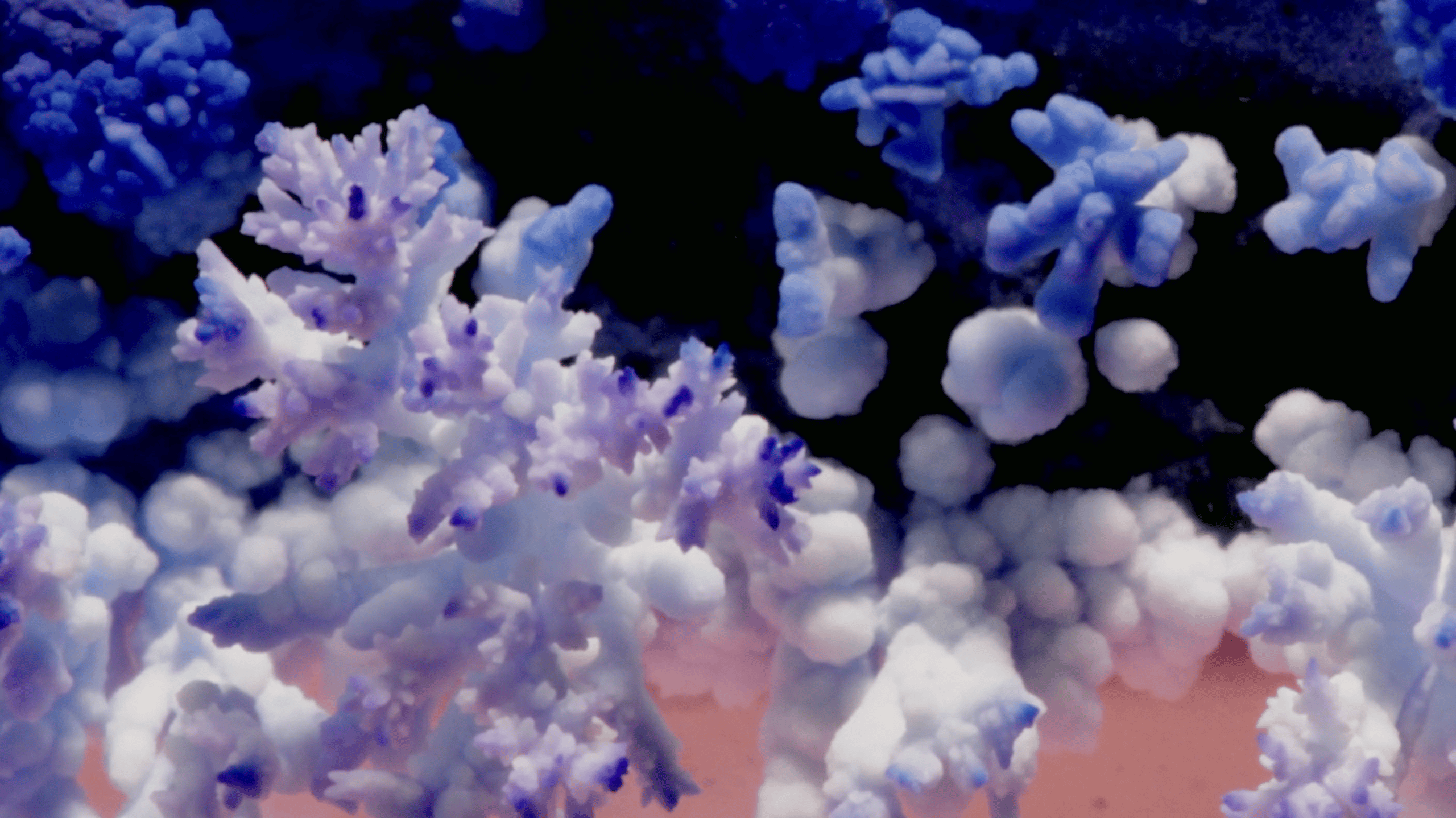 Video Wall Art Feature
February – April
You Could Sunbathe in this Storm by Alice Dunseath
In collaboration with Joslyn Art Museum, Millwork Commons is currently featuring a piece by Alice Dunseath on the Video Wall in The Dock. Inspired by the word Evolve, Alice's piece changes shape, color, and form.
Space, forms, colours and sounds symbolise a recognisable world.
New beginnings put an end to familiar patterns.
Do we shape as much as we are shaped?
Each quarter, Millwork Commons is exploring a different theme for our video wall content. This spring we're thinking about the word evolve and, in particular, allowing space for love to evolve. How do we let our days evolve over time with love at the core? Each day is full of honing in on our craft, developing our work, being present in our relationships, discovering new things, all while being open to letting each of those things evolve and change. This piece embodies these ideas and creates a beautiful digital landscape to ruminate to as you watch the art in front of your eyes morph into something new, just like our lives.
Stop in to The Dock in the Ashton building, 1229 Millwork Avenue (13th & Nicholas St.), Monday through Friday, 7 a.m. to 2 p.m. to view the piece.
---
ABOUT THE ARTIST
Alice Dunseath is a filmmaker, animator and Lecturer in Animation and Digital Image Making at Goldsmiths, University of London. She has a BA in Media and Communications from Goldsmiths and MA in Animation from The Royal College of Art.
Alice works across diverse mediums ranging from video art and moving image to animation, live action, and installations. Her work features video, film, and moving images sometimes displayed as multi-screen projections.
She has screened and given talks about her work internationally at a number of film festivals, design weeks, and universities, and has sat on the panel at Leeds International Film Festival, judging Best International Animated Short. Her piece has been shown in Times Square.
Commercially, she has directed work for the BBC, Somerset House, Red Bull, Manchester International Festival, The Barbican, E4, La Mode Verte, Tom Rosenthal, Rosie Lowem, and The School of Life.
Find out more about her work here.
Share