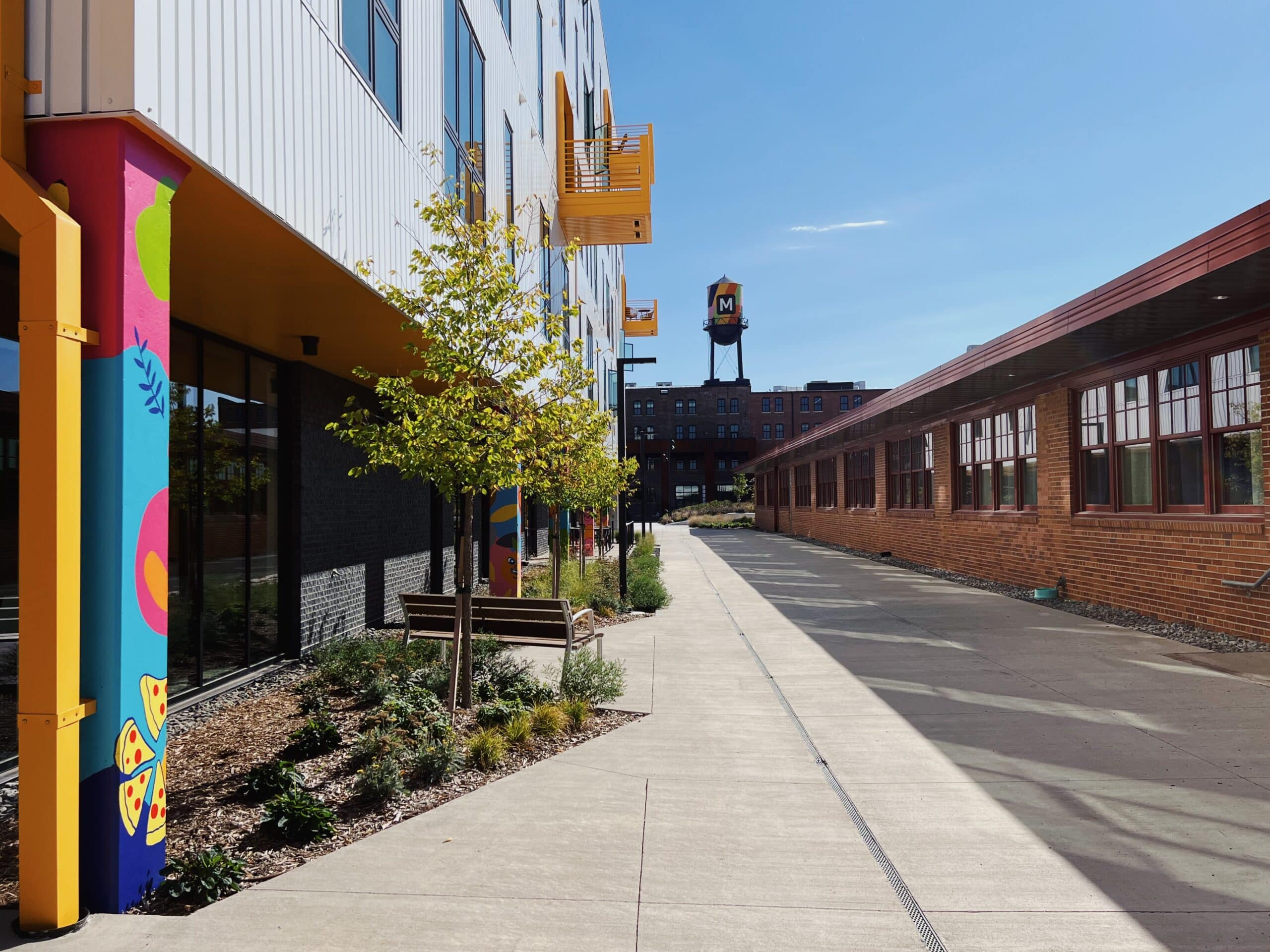 New art alert! Have you seen the new murals around the exterior of HELLO Apartments? The title of the mural series is Pizza Party, so naturally we're having a…pizza party! 🍕 Stop by to meet some of the artists as well as the team behind Art + Infrastructure, which helped make these collaborative murals happen. Grab a drink and some pizza and take in these vibrant walls.
WHEN: Thursday, Oct 13 | 5 PM
WHERE: HELLO Apartments – 1200 N 12th St #150, in the Alley
RSVP: here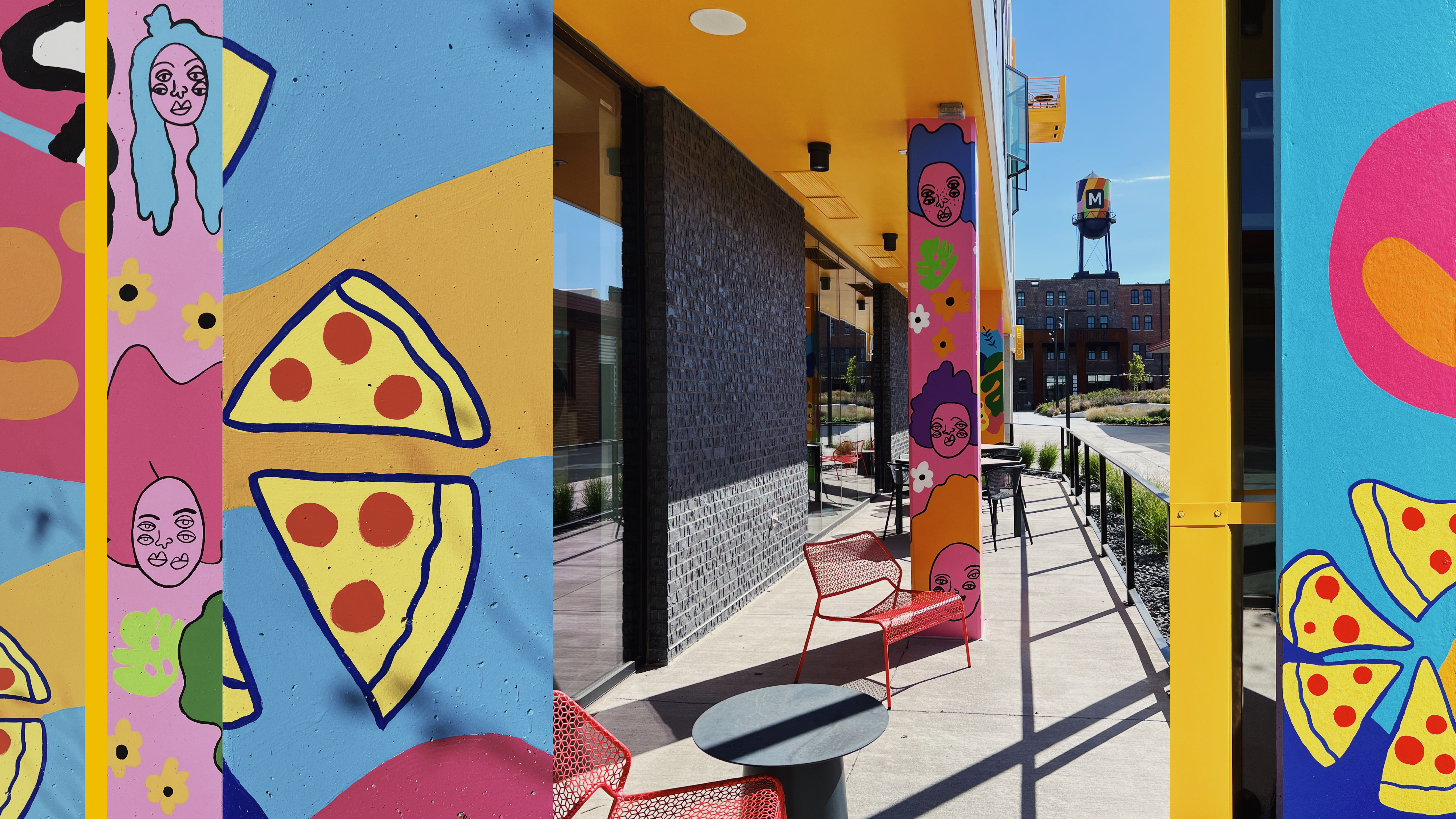 ABOUT THE MURALS 
FLOURISH: EMERY, KALK & ROWE
📍 East side of HELLO Apartments 
This set of eight murals are a mix of one-person murals and collaborations. Sarah Rowe, Tyler Emery, and Betni Kalk chose nature as their theme and combined their aesthetics to create murals that are layered with flora, birds, and insects.  
SARAH & DAN'S PIZZA PARTY
📍 Columns in the HELLO Alley  
This set of 9-column murals by Sarah Hummel Jones and Dan Crane are collaborations interspersed with one-person murals. Designs came from drawings from sketchbooks, references from everyday life, and popular culture. Collaboration allows for a playful world of creativity, where ideas collide with unexpected and magical outcomes!
Following the party, join Joslyn Art Museum in The Dock at the Ashton for an artist talk with Celeste Butler and Pamela Hinson as part of Joslyn's Around Town, Based in Omaha series.
Share