Why we need to support entrepreneurs in our neighborhoods and across the community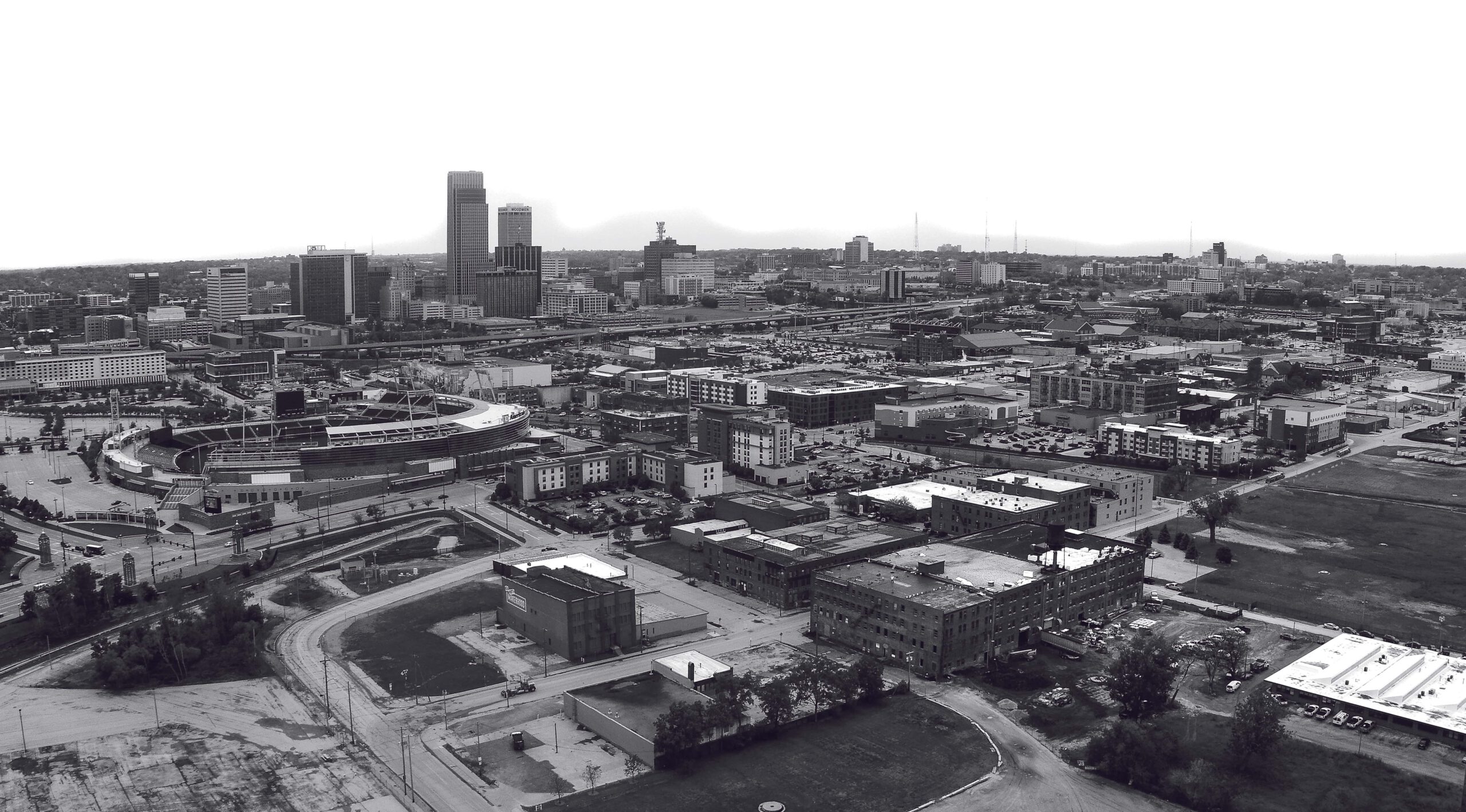 By Jeff Slobotski
Millwork Commons
Ecocsystem & Business Development Manager
It's hard to believe we're just over a month into the new year after the whirlwind of change we experienced during 2020.
The past year forced many of us into a permanent "work from home" setup – a world that many technology companies and startups had dipped their toe into over the years. However, very few had fully embraced the idea of accomplishing all of their work outside of a traditional office. Others saw an opportunity to start or pivot their businesses to meet changing customer needs. And others, unfortunately, lost their jobs or clients.
With the new year now in front of us and the hope of the wider COVID-19 vaccine rollout on the horizon, I've been thinking about what the future of our community – and our entrepreneurial ecosystem – will look like over the months and years ahead, and what new opportunities we might have.
According to the Ewing Marion Kauffman Foundation, businesses that have been in operation for five years or less account for the most net job creation. This is one reason why supporting entrepreneurs and helping them start, grow, and thrive is so critical to growing our economy locally and nationally. Starting a business can feel scary and difficult. But there are ways we as a community can make it easier. And it's especially important to focus on helping those who face more barriers on their path to entrepreneurship including women and people of color.
Omaha's entrepreneurial ecosystem includes all of the people and organizations who participate in starting, supporting, and growing businesses. It includes everyone from entrepreneurs themselves to support organizations to lenders to media to talent. Most importantly – again, according to the Kauffman Foundation – it is based on developing a culture of "collaboration, cooperation, trust, reciprocity, and a focus on the common good."
Right now, in this moment of change, we have the opportunity to build something different than what has been done before. It's a perfect opportunity for us to think about what we want to be as a community of companies and individuals. When we each give a little more of our focus and energy to entrepreneurs, there's so much opportunity to transform our community and economy.
What if we took the time to reach out to entrepreneurs in our community to see how we can help during this time?
What if we keep considering local options for the products and services we buy, especially from businesses owned by women and people of color, long after the pandemic reminds us to support local?
Organizations and projects like Maha Music Festival, CULXR House, Omaha Fashion Week, Big Omaha, The Union for Contemporary Art, and so many others each started out as a big idea. A dream. What if we started listening carefully for the next big ideas and dreams and did all we could to help the emerging leaders behind them make these ideas a reality?
While an ecosystem transcends geography, creating critical mass within a geographic area can help strengthen an ecosystem's network. Within Millwork Commons we're working to build a hub for artists, entrepreneurs, creatives, musicians and more, from all walks of life and backgrounds. We're working to create an engaging and exciting neighborhood and an environment that fosters innovation and creativity. We know Omaha is rich with innovative people and businesses spread throughout the city. We are striving to bring some of them together in a welcoming community where creative people and businesses of diverse backgrounds can live, work, hang out, and build together. Of course, we'll also continue to connect and collaborate with people and organizations outside of the neighborhood and throughout the region to participate in building and tending to Omaha's entrepreneurial ecosystem.
We realize that we won't accomplish all of this work by holding one event or through the construction of a building, nor will we accomplish it alone. It's an ongoing, multi-year effort that takes the trust-building, energy, time, and dedication of so many of our city's creative and forward-thinking leaders to make it a reality. If we work together in 2021 and in the years to come, we hope that we will see new businesses and new jobs emerge, which will contribute to helping Omaha recover economically.
Do you have a big idea for Omaha or for Millwork Commons? Let us know!
---